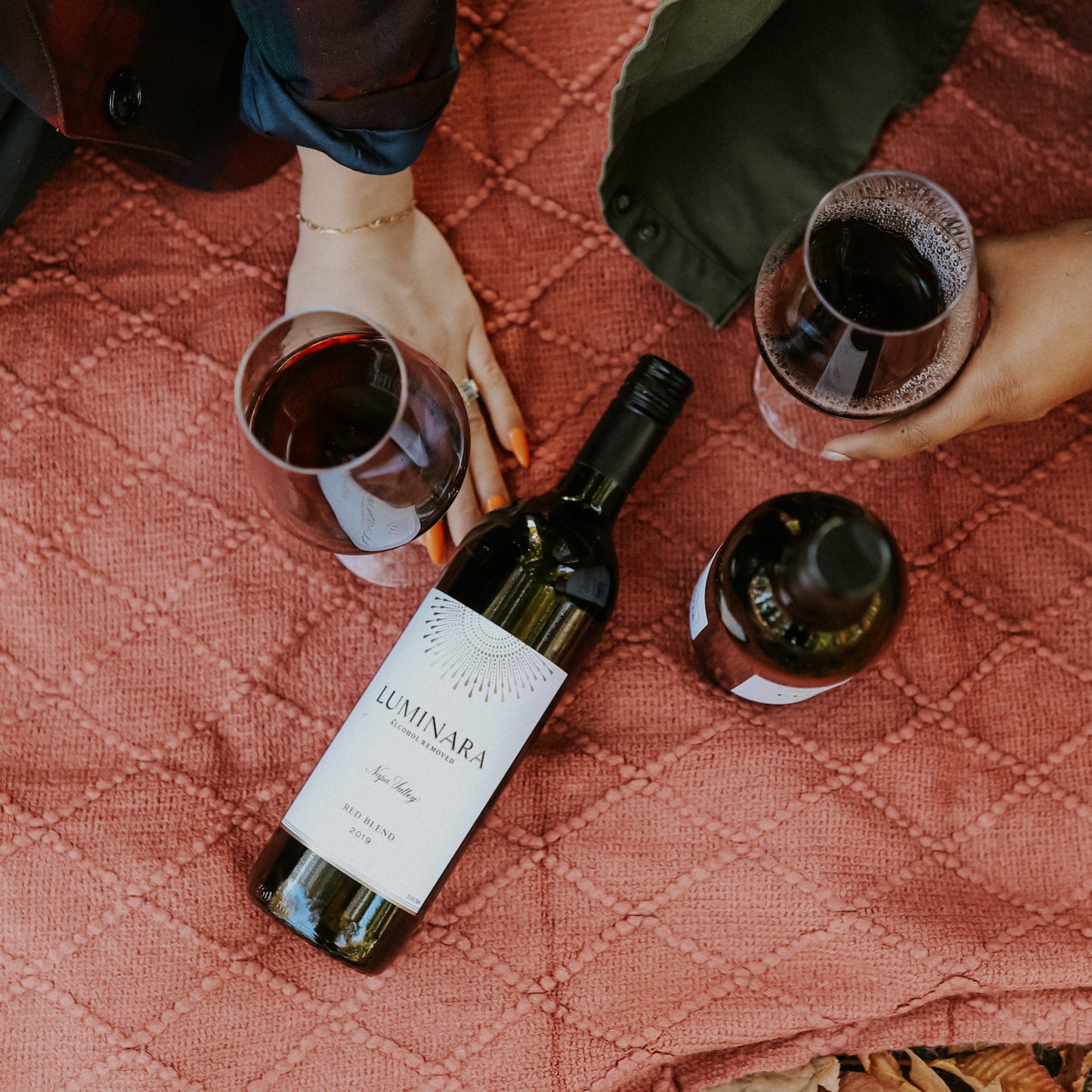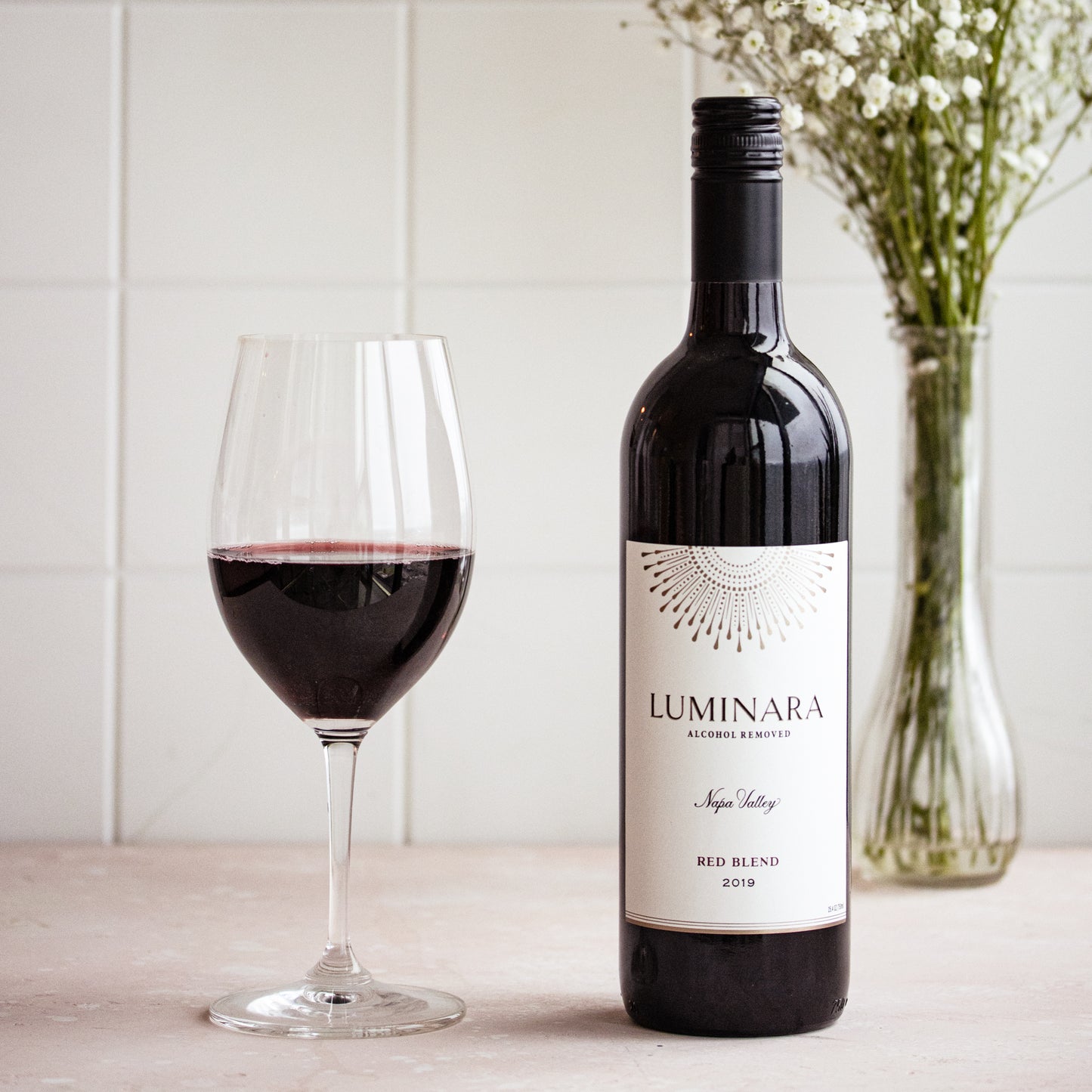 Illuminating the idea of what fine wine can be, Luminara is the first-ever exquisitely crafted, alcohol-removed wine made from fruit grown in the prized Napa Valley appellation. By selecting grapes of exceptional quality, in tandem with the most advanced proprietary de-alcoholization technology in the world, Luminara delivers a true fine wine experience—without the alcohol.
Process:
Luminara's delicate alcohol-removal process allows them to retain the vibrant fruit aromas and flavours that define this Napa Valley Red Blend. Using a revolutionary spinning cone column, they gently extract and safeguard the wine's delicate aromas and flavours. The finished wine is aged in both French and American oak to impart additional complexity and texture.
Tasting Notes:
Luminara Red Blend reflects the heart and soul of Napa Valley terroir, showcasing bold black cherry aromas over subtle notes of baking spice and smoke. Luxe cherry on the palate culminates in a long, lingering finish, making this Red Blend a luminous offering for any occasion.
Best Enjoyed:
With pizza, gourmet burgers and hard cheeses.
Not a fan
It is ok but, still searching for my fave NA red wine.
Syrupy grape juice
Nowhere near the flavour of actual wine.
Expensive grape drink
Disappointed that removing alcohol results in a beverage that no longer has the taste experience of a decent wine.
pretty good
reminds me of Apothic Red
Delightful Wine
Bright ruby-core to a deep rose petal rim.
Striking aromas of black raspberry, stewed strawberry, nutmeg spice, clove and blackberry pie.
Medium body, bright acidity with very soft yet mouth-filling tannin.