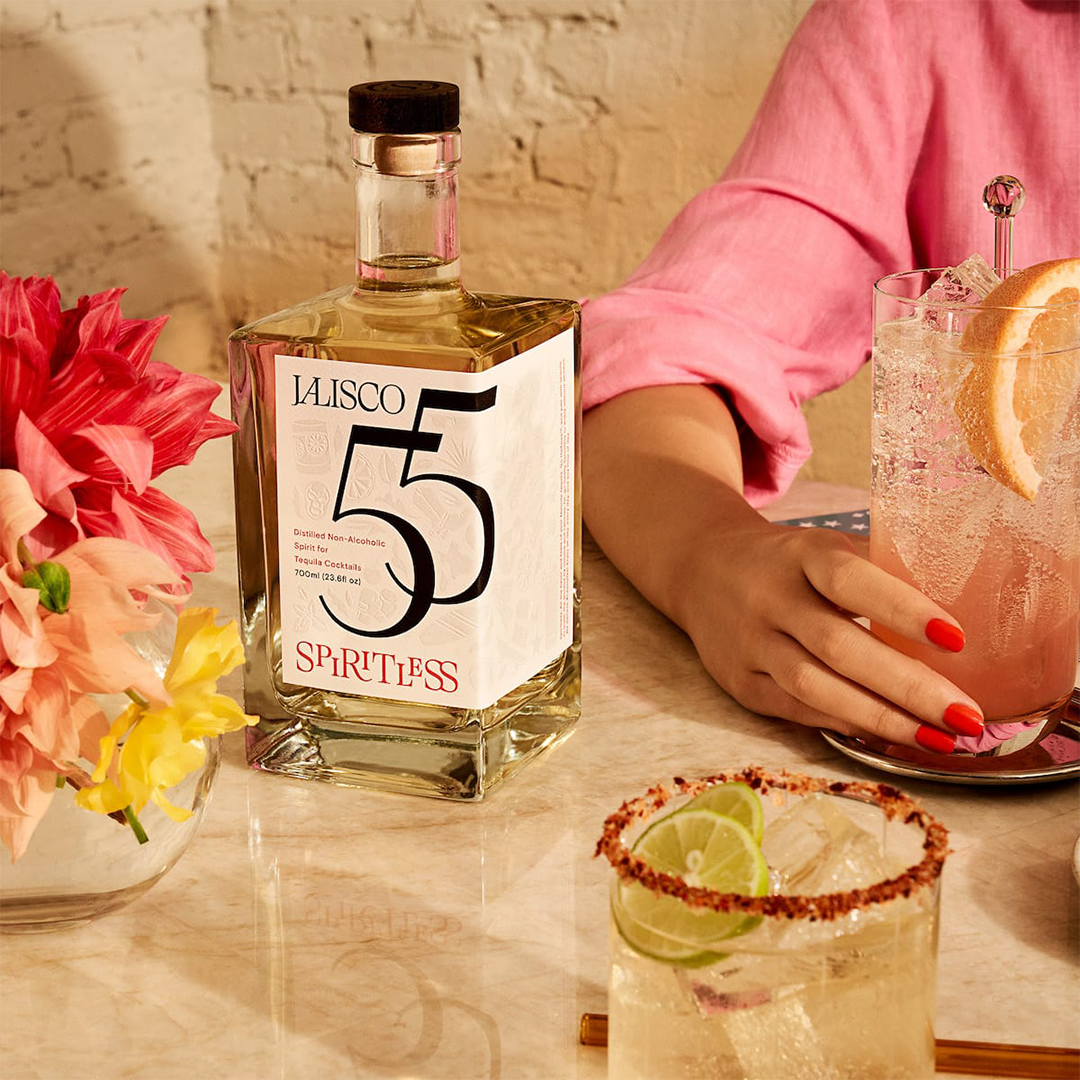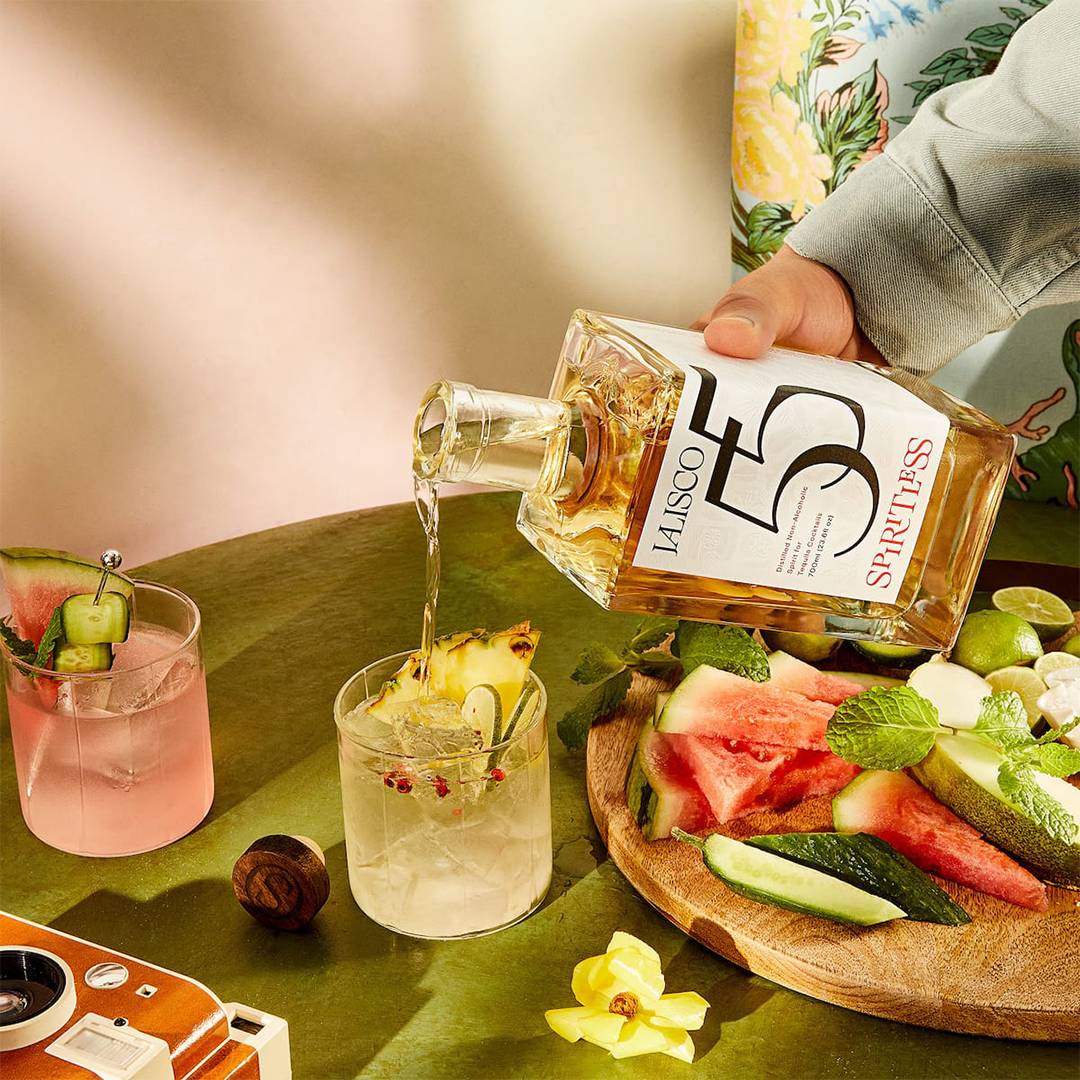 Jalisco 55 is a distilled non-alcoholic spirit crafted for your favourite tequila cocktails.

 It replicates the taste of great Reposado Tequilas from Mexico.
Process:
Jalisco 55 is crafted using a proprietary reverse distillation process. To evoke and develop the flavour profile, Spiritless uses a selection of American oak and a variety of levels of char.

Tasting Notes: 

The finished product is an elegant and herbaceous reposado spirit - minus the burn of alcohol. Sniff, and you'll catch a whiff of sweet agave, zesty citrus, fresh sweet mint, and just a touch of cinnamon. Sip, and you'll taste hints of honey, spicy oak, vanilla, and delicate pepper.

Best Enjoyed:

In your go-to classic tequila cocktails, like zero-proof Margaritas and Palomas.