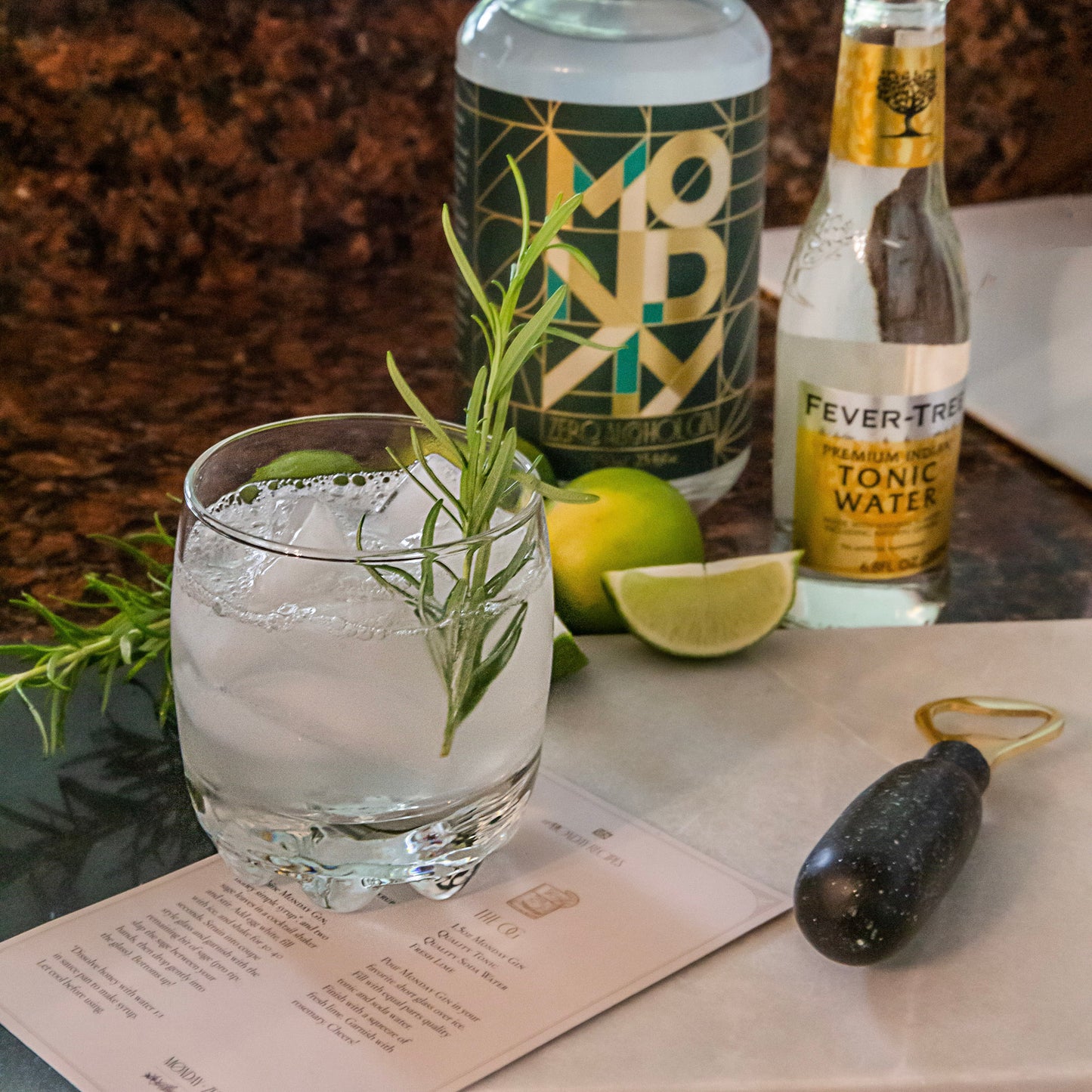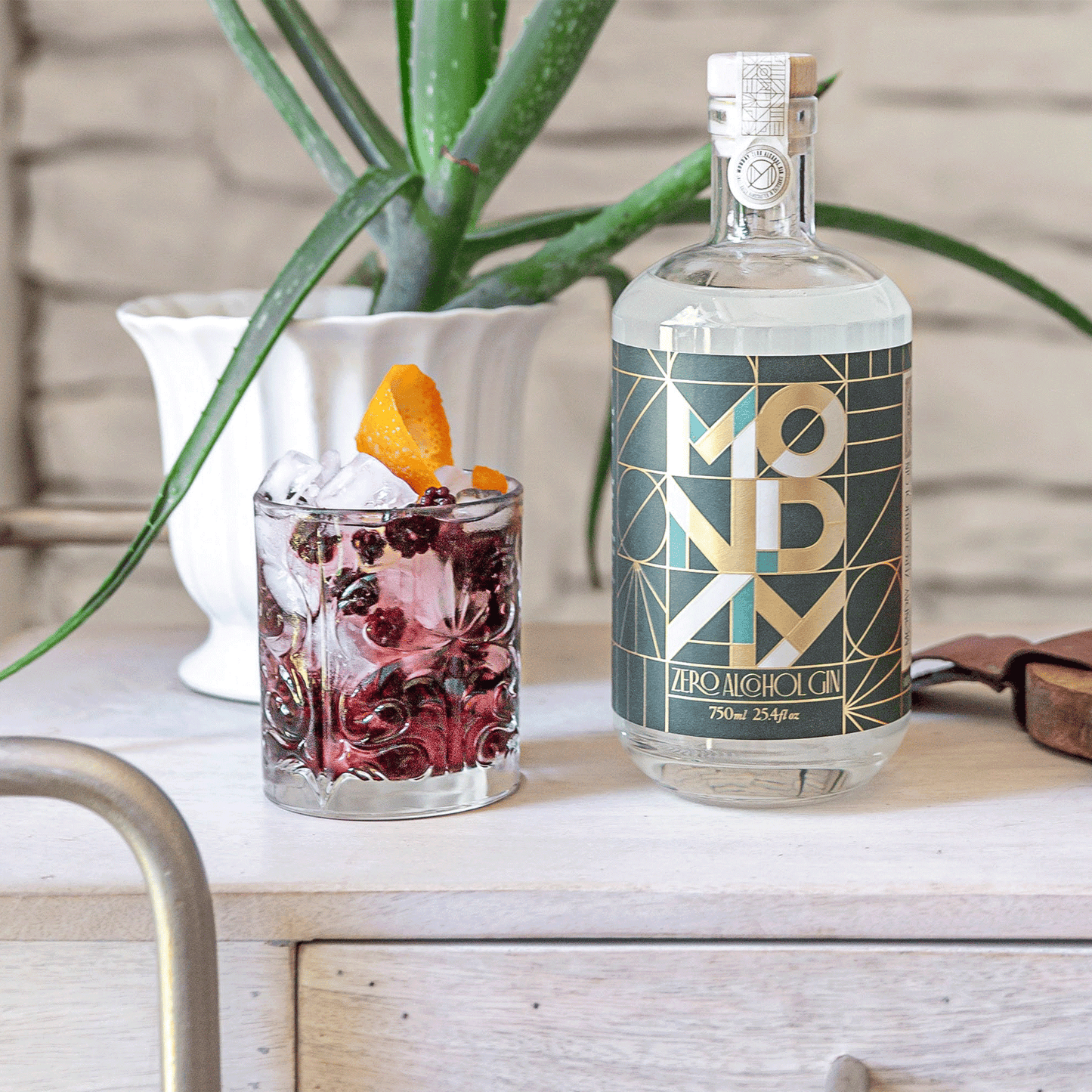 Monday Gin is a bold, aromatic blend of juniper, natural botanicals, citrus, and spices. It satisfies like a classic London Dry style gin, that finishes with the familiar kick of your favourite adult beverage.
Process:

Monday Gin is a true original, made in small batches with natural ingredients at a Southern California craft distillery.

Tasting Notes: 

Super herbaceous and citrusy on the nose - sage, rosemary, basil, grapefruit zest, slight pleasant balsamic note. Lemon, coriander, and black pepper on the palate in a London dry style.

Best Enjoyed:

Keep it simple and mix with flavoured tonic waters, fresh citrus, or soda. Venture out and create a classic cocktail like a Negroni or French 75. Our favourite? Mix Monday Gin with premium tonic water and a lime wedge for a classic Gin & Tonic experience.
Makes a great Gin n Tonic! Wouldn't want it straight as a Martini though.
Excellent Gin
I've tried many alcohol free gin's and this one is my favourite. Great tasting, no hangover + perfect in a classic G&T!