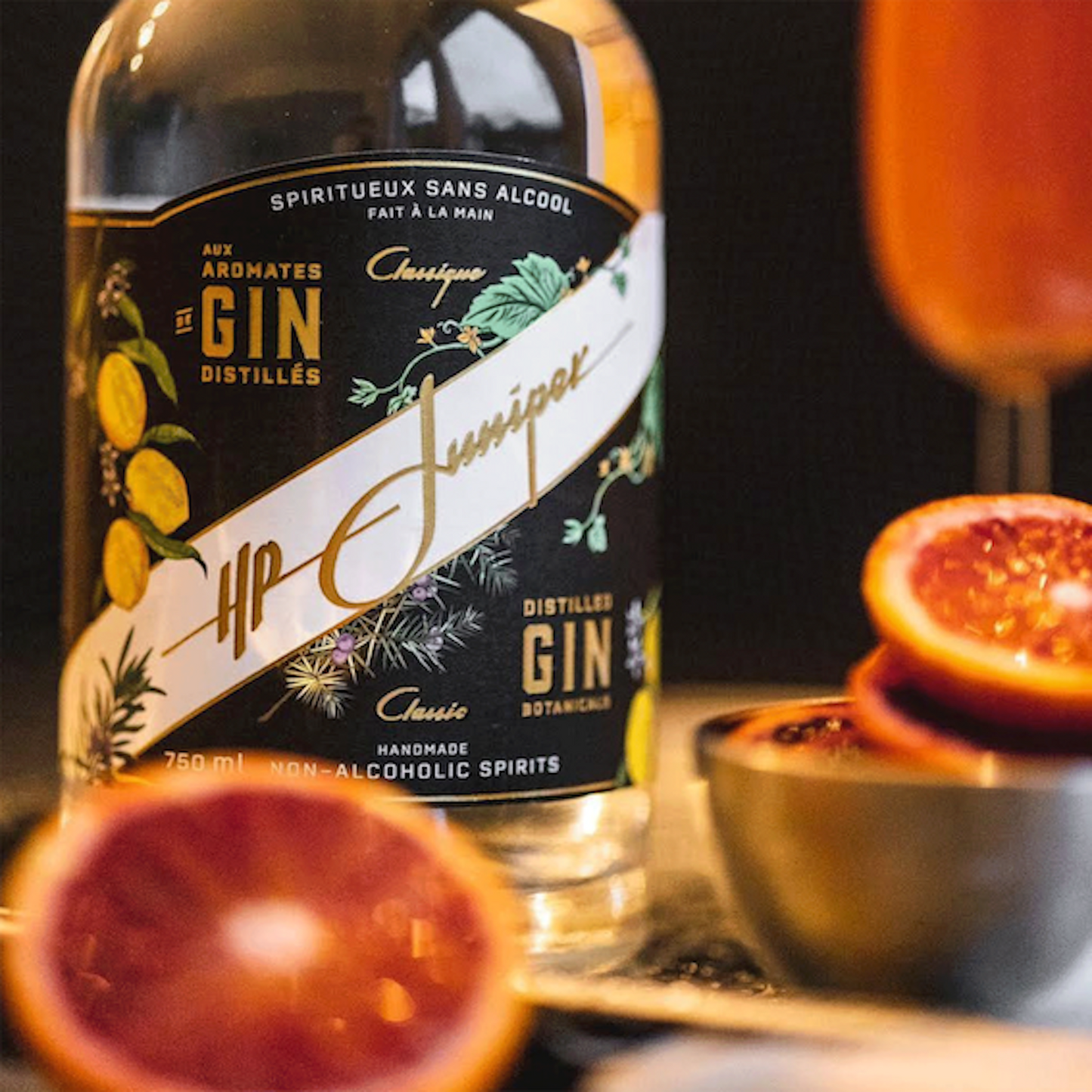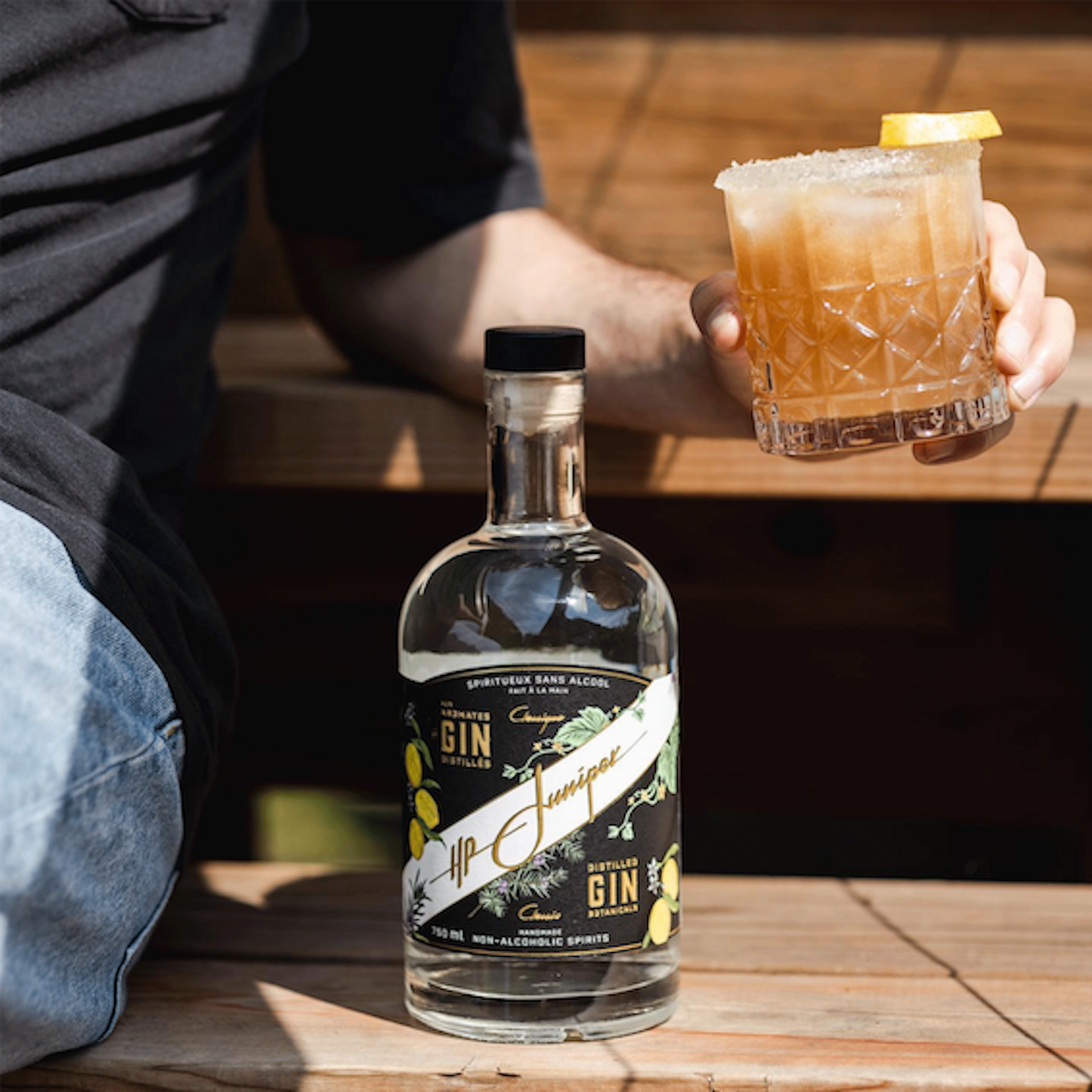 While the folks at HP Juniper love a delicious, good-quality gin, they wanted to come up with a product that would still let people who are watching their alcohol intake enjoy a great-tasting drink and the pleasure of raising a glass.
Process:

Distilled like traditional gins in a copper still, HP Juniper is the first non-alcoholic spirit to draw its unique taste from a blend of flavours to offer the unique aromas of gin to people who want a gin experience without the alcohol. HP Juniper Classic Gin is prepared using an aqueous solution and then flavoured with juniper, lemons, and organic herbs all from Quebec.

Tasting Notes: 

Super fresh on the nose with aromas of limes, lemons, yuzu and a hint of cucumber.  Light and fresh on the palate with notes of limes, cucumber and a light jalapeño like spice on the finish. The spice mellows out a lot with temperature and dilution.
Best Enjoyed:


Perfect for mixing with flavour-driven cocktails like a sling or Bee's Knees.