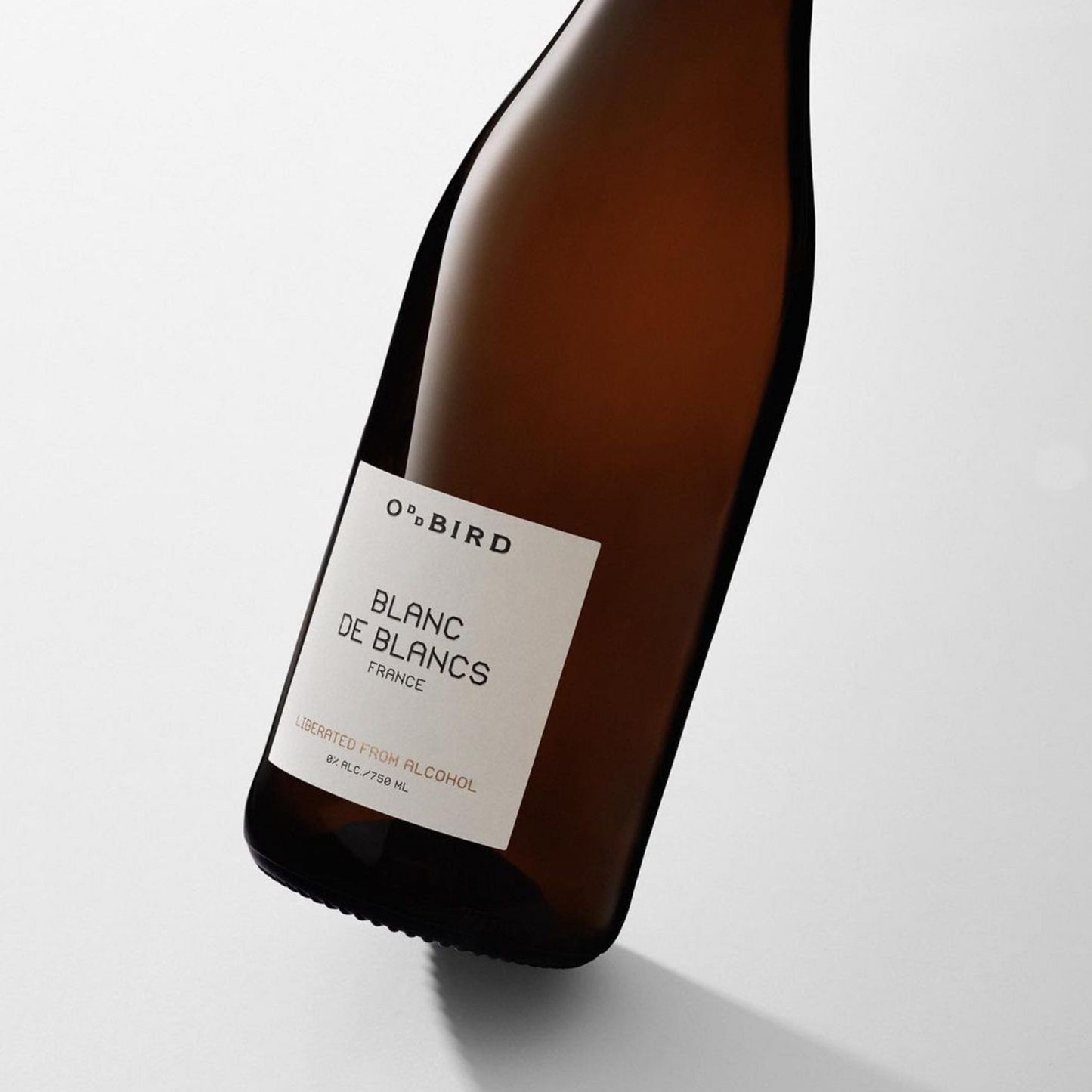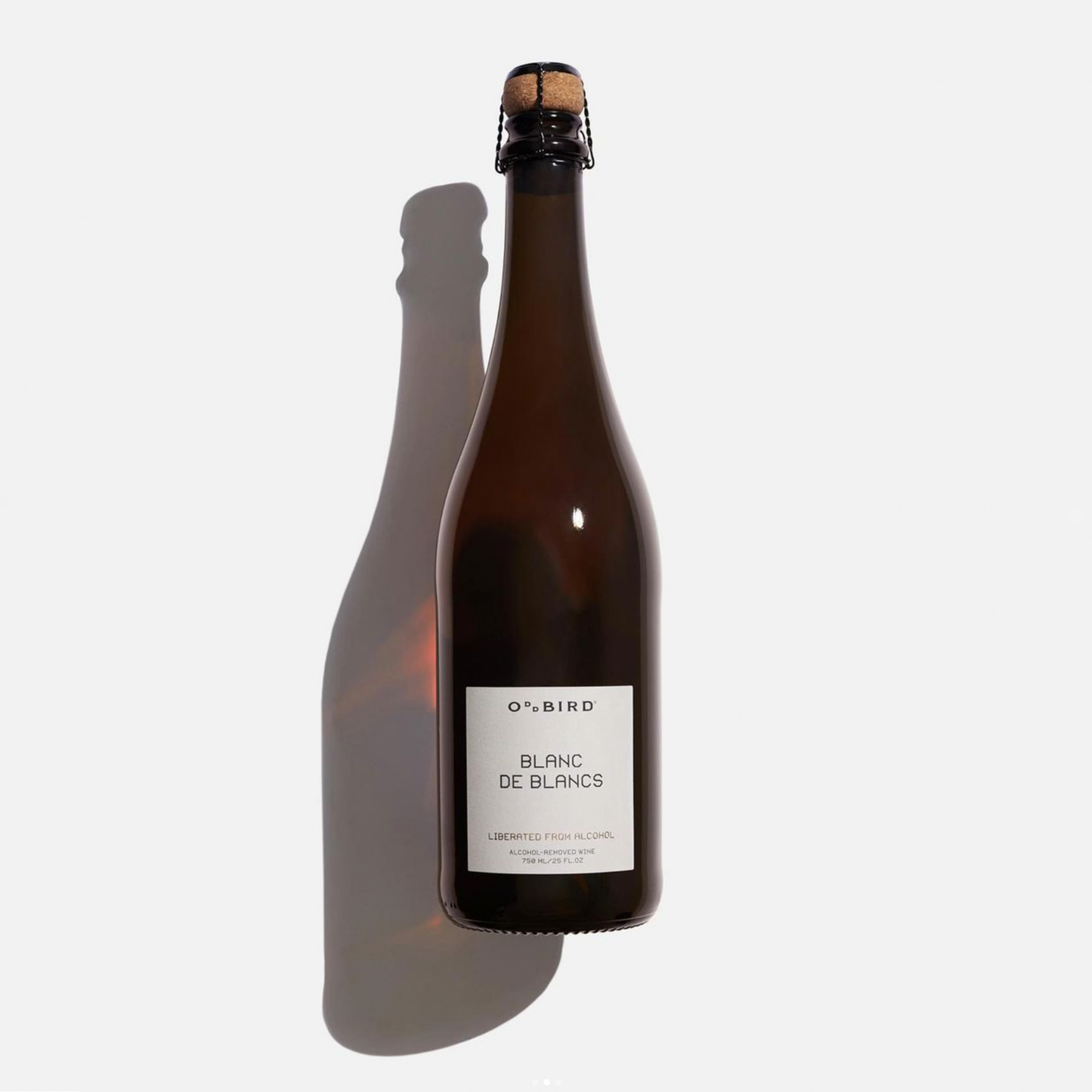 Liberated from alcohol does not only describe the removal of the substance, it also describes the liberation from our drinking culture. Liberation from norms and the preconceived notion that alcohol is an integral part of celebratory occasions. Liberation is the ability to choose between with or without alcohol. Liberation is a desired outcome of democratization which is exactly what we intend to do with the dinner table. 
Process:
Sparkling Chardonnay wine liberated from alcohol. Oddbird selects the finest grapes to ensure their products' unique taste and quality. Oddbird Blanc de Blancs is derived from Chardonnay sourced from the finest vineyards in Languedoc.
No additives, no artificial colours or aromas. Just as nature intended. Matured for up to 12 months and liberated from alcohol using a unique, patented method that preserves the wine's flavours and aromas.
Tasting Notes: 

Oddbird Blanc de Blancs is crisp, intricate, and dry, with fresh tones of Granny Smith apples, honey, and lime. A youthful 100% Chardonnay wine with high complexity.

Best Enjoyed:
As an apéritif or with your first course.
Oddbird best so far
Enjoying the Oddbird Blanc de Blanca. Another favourite!
100% Repurchasing.
My friend and I were thoroughly impressed when we shared it over pizza and salad. The wine's light, refreshing character with PERFECT bubbles and a nice dryness left us both amazed it was alcohol-free. Whether you're abstaining from alcohol or simply seeking a delightful alternative, Oddbird's Blanc de Blancs is a must-try that will exceed your expectations and elevate any occasion.
Nice idea
You can really taste the added sugar - not really a blanc de blancs experience. Was worth a try though. Some of the others from this brand are better
Discovered this non-alcoholic wine at a local establishment and loved it. We were thrilled when we found it on-line.
Oddbird does it again!
Another excellent bottle from Oddbird.