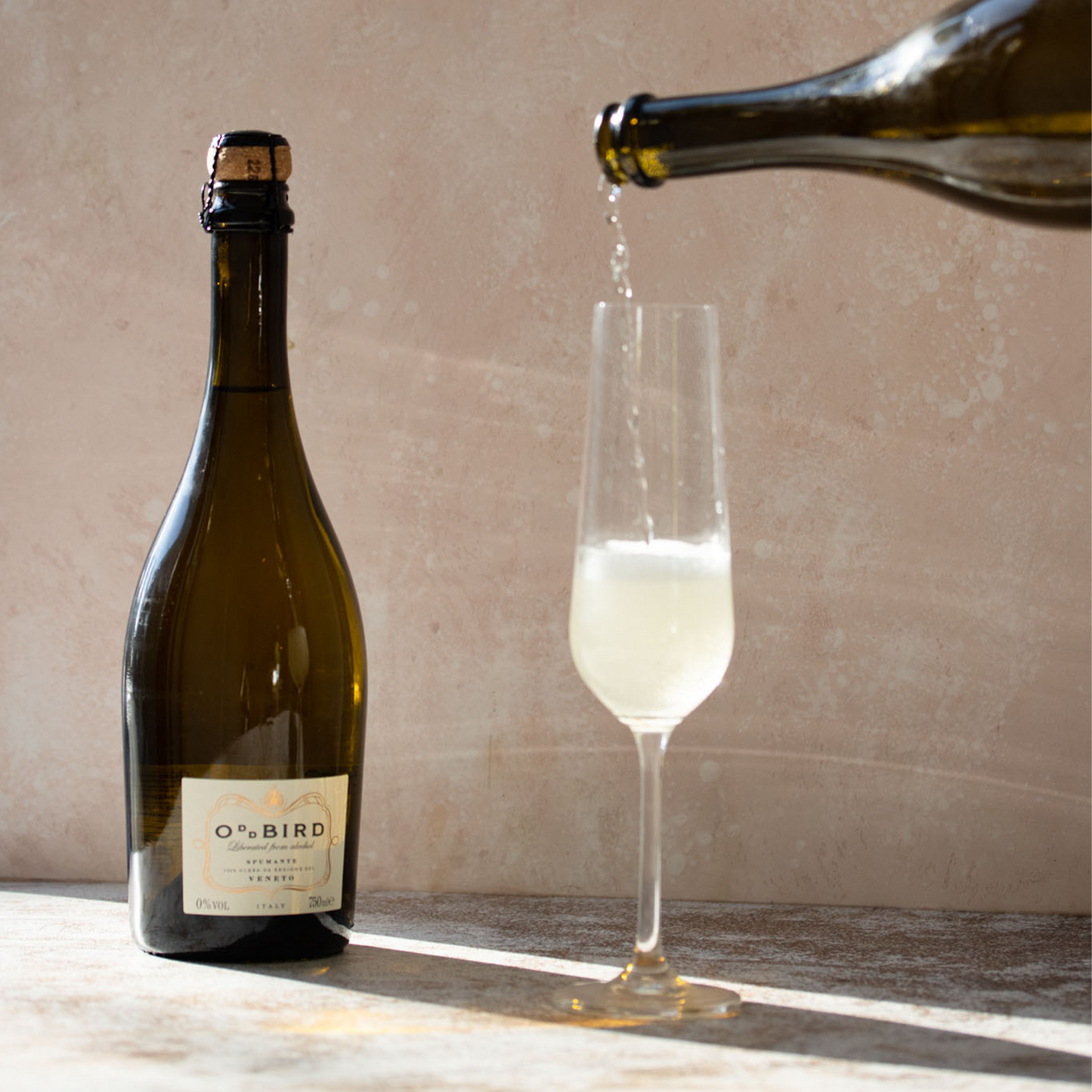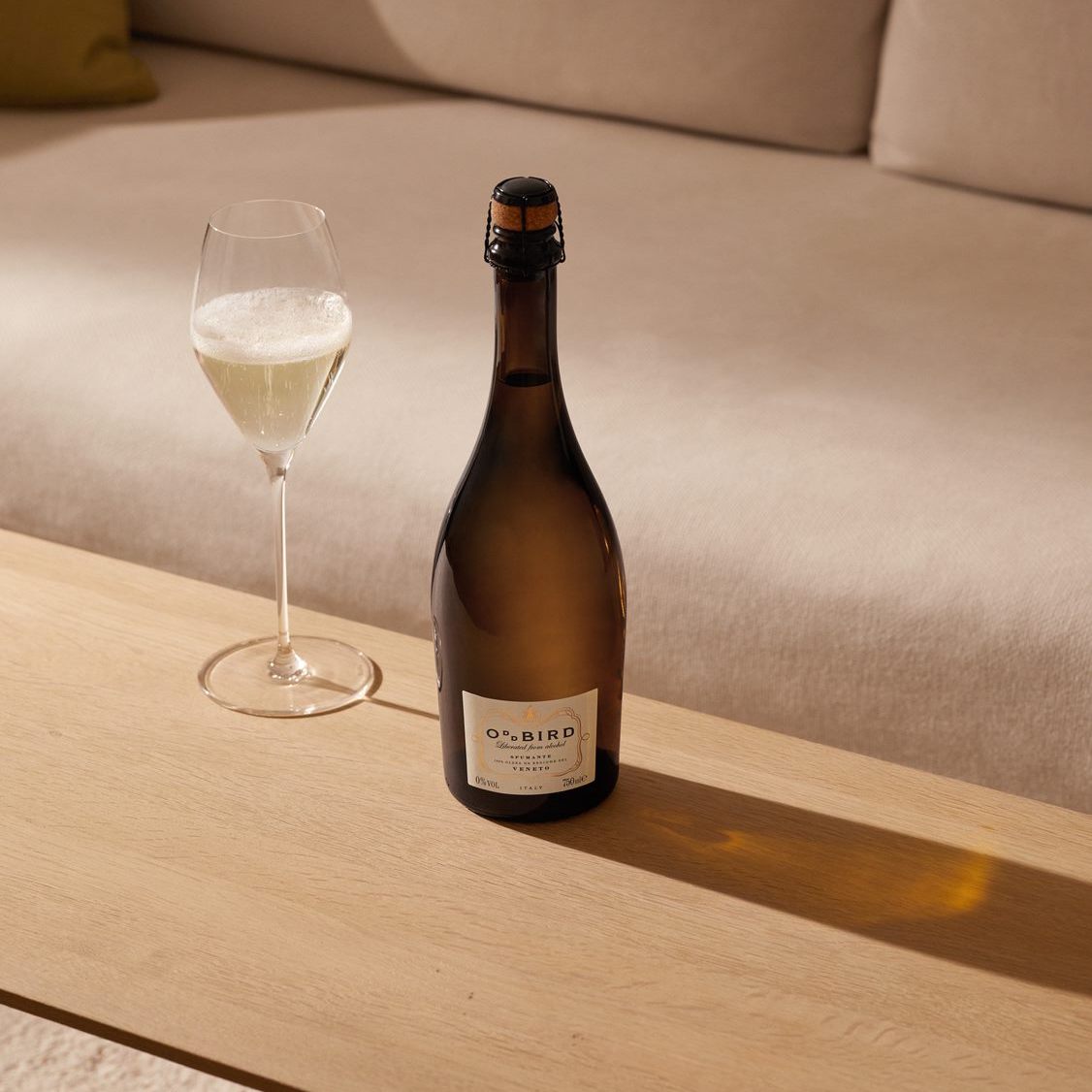 Liberated from alcohol does not only describe the removal of the substance, it also describes the liberation from our drinking culture. Liberation from norms and the preconceived notion that alcohol is an integral part of celebratory occasions. Liberation is the ability to choose between with or without alcohol. Liberation is a desired outcome of democratization which is exactly what we intend to do with the dinner table.
Process:
Sweden's first and only alcohol-free sparkling wine from the Italian province of Treviso, located in Veneto, commonly known as the Prosecco region. Made with traditional methods and 100% Glera, exclusively from DOC and DOCG vineyards. 
No additives, no artificial colors or aromas. Just as nature intended. Matured for up to 12 months and liberated from alcohol using a unique, patented method that preserves the wine's flavors and aromas.
Tasting Notes:
Oddbird Spumante has notes of nashi pear, elderflower, green apple, and grapefruit. 
Best Enjoyed:
With salted and cured meats like charcuterie, strong cheeses, salted nuts, or chips.
ODDBIRD SPUMANTE
The best non-alcoholic sparkling I've had!
My favourite!
Oddbird Spumante is my absolute favourite sparkling non alcoholic. The flavour is perfect and has a fresh apple taste but is not too sweet. Highly recommend.
Excellent
Lovely sparkling, best n/a one I've found