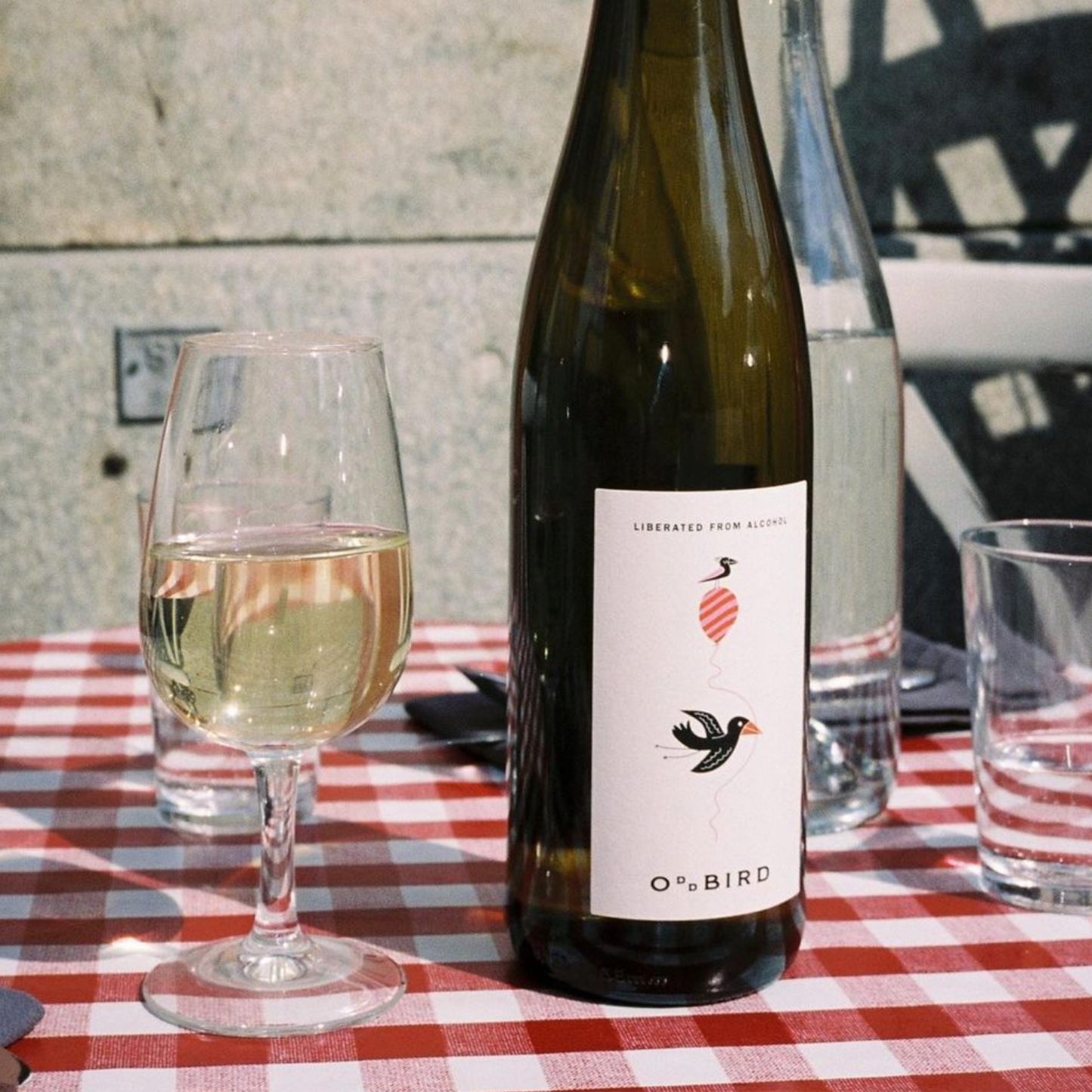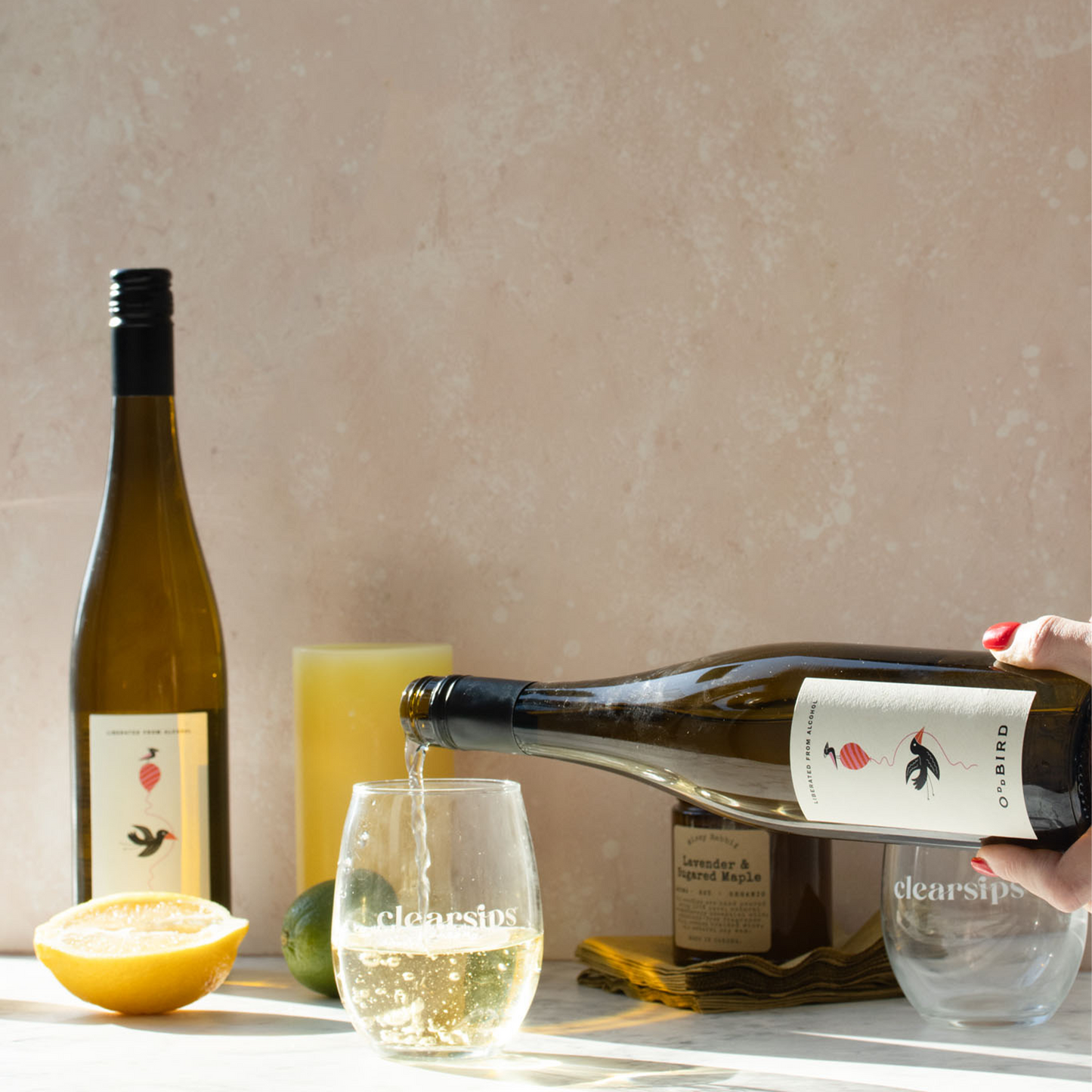 Liberated from alcohol does not only describe the removal of the substance, it also describes the liberation from our drinking culture. Liberation from norms and the preconceived notion that alcohol is an integral part of celebratory occasions. Liberation is the ability to choose between with or without alcohol. Liberation is a desired outcome of democratization which is exactly what we intend to do with the dinner table. 
Process:
Oddbird Low Intervention White No 2 is a natural wine from North Alsace in France, which has a unique terroir with a lot of minerality. The grapes are a blend of Auxerrois, Pinot Blanc and Riesling, which are selected with care and picked all by hand. This wine is made with an entirely natural wine-making process. 100% Organic.
Tasting Notes:
Honeycomb, almond, and green apple on the nose. Grapefruit and mineral notes on the palate. A complex wine with a medium to long finish and a nice line of acidity.
Best Enjoyed:
As an aperitif or with charcuterie, creamy soups, or salmon dishes.

Both enjoyable wines
Both wines, L'Arjolle Viognier Sauvignon and Oddbird Low Intervention Organic white No. 2 had an enjoyable taste with a dry fruit body with little sweetness. The Oddbird wine is a limited edition. I have ordered a good supply of L'Arjolle Sauvignon which will last me past Christmas and into 2024 . GS
Odd bird wine-best so far!
Love Odd bird non alcoholic wine! Not heavy or syrupy like others I have tried.
Great wine
Oddbird has never let me down. This is a very tasty white. Only downside is the price.