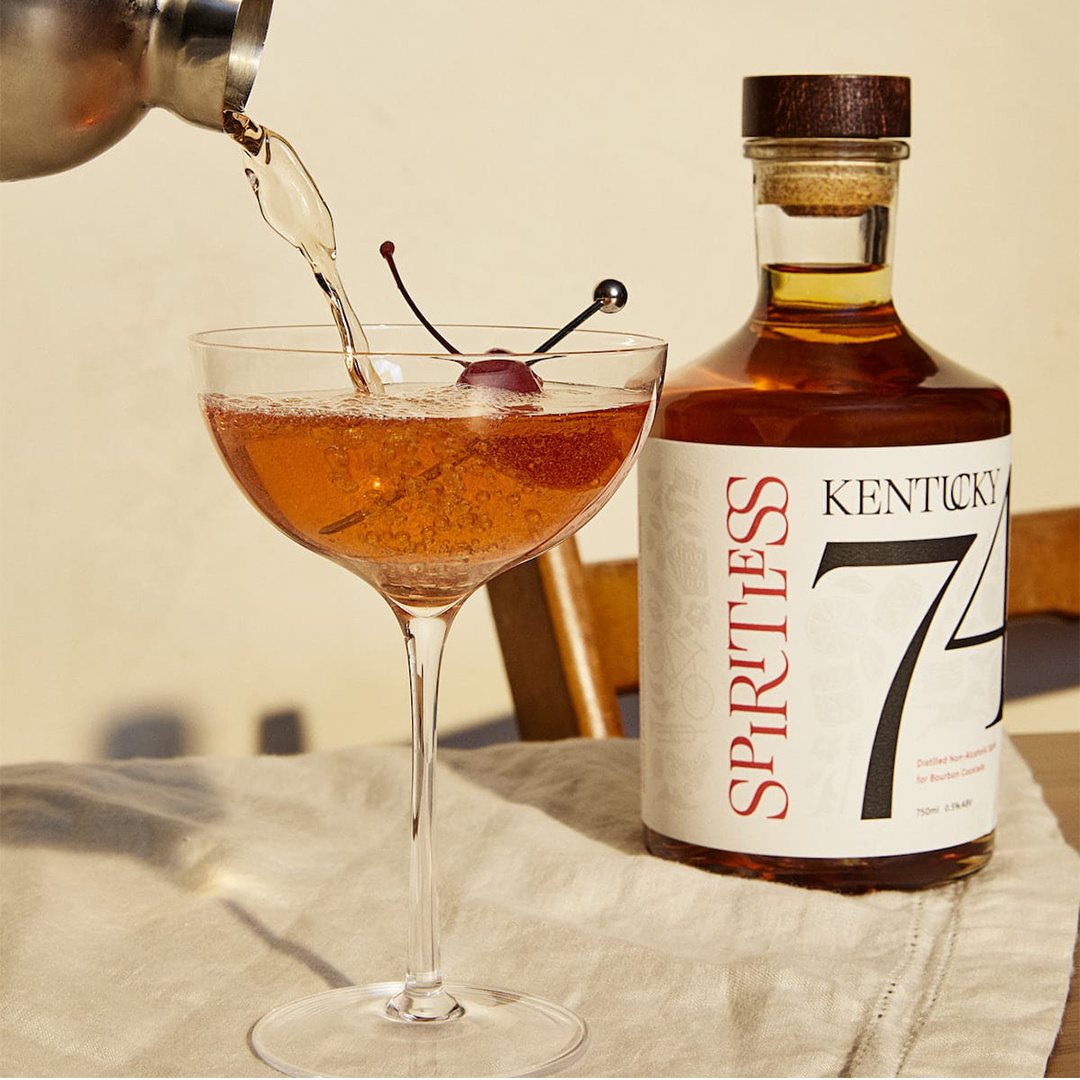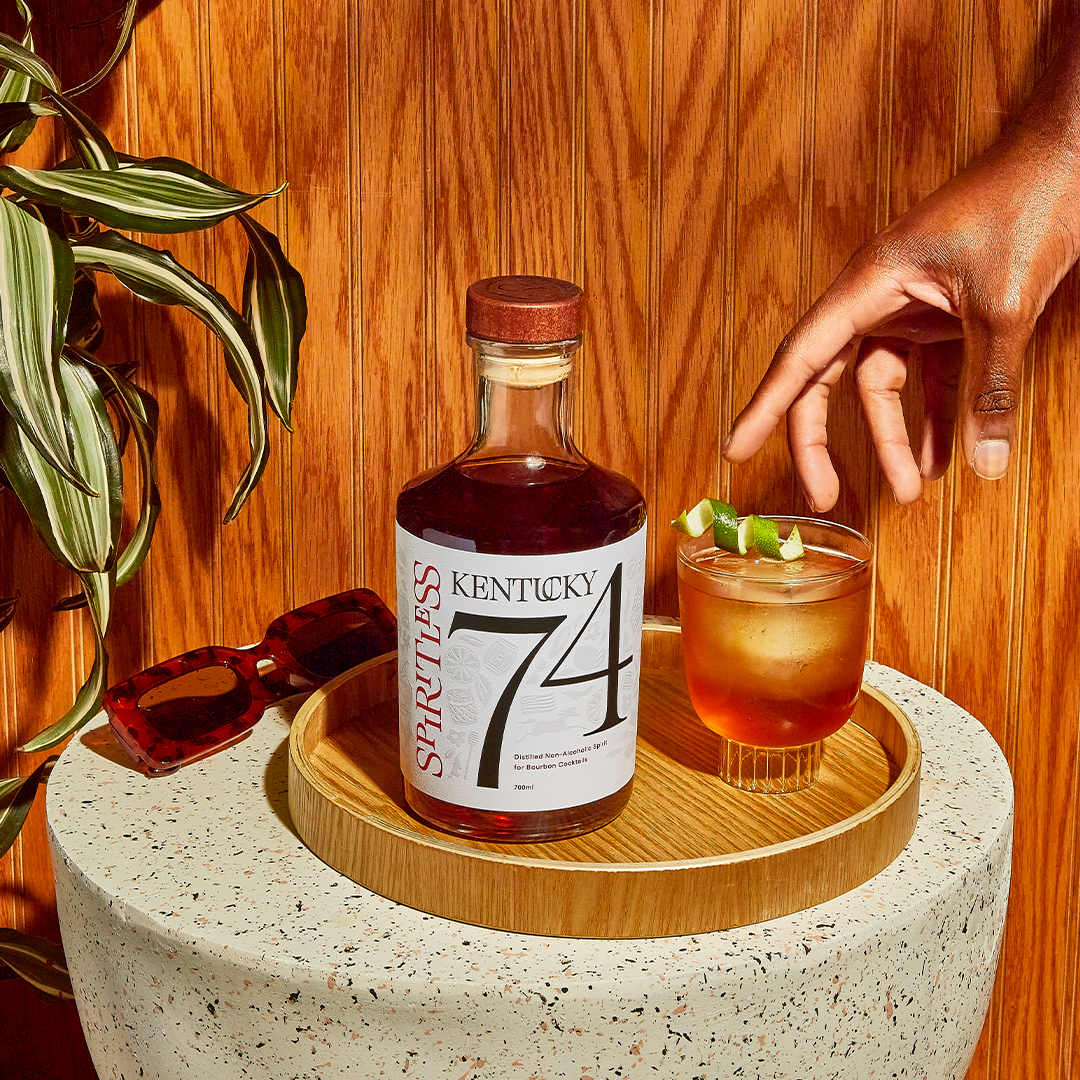 Kentucky 74 is one of the first of its kind:

 a beautifully distilled non-alcoholic spirit for bourbon cocktails. 

Kentucky 74 was named Best Non-Alcoholic Spirit and won a gold medal in the second annual L.A. Spirits Awards. 
Process:

Kentucky 74 is crafted using a proprietary reverse distillation process. To evoke and develop the flavour profile, Spiritless uses a selection of American oak and a variety of levels of char.

Tasting Notes: 

A high-quality, smooth finish, underpinned by familiar notes of caramel, vanilla, and oak.

Best Enjoyed:

Delicious enough to sip on its own, or use Kentucky 74 in a zero-proof Whiskey Sour or Old Fashioned.

Still looking
this is drinkable, but I am still looking for something that doesnt have that no alcohol taste. Better than a lot, but still room to improve