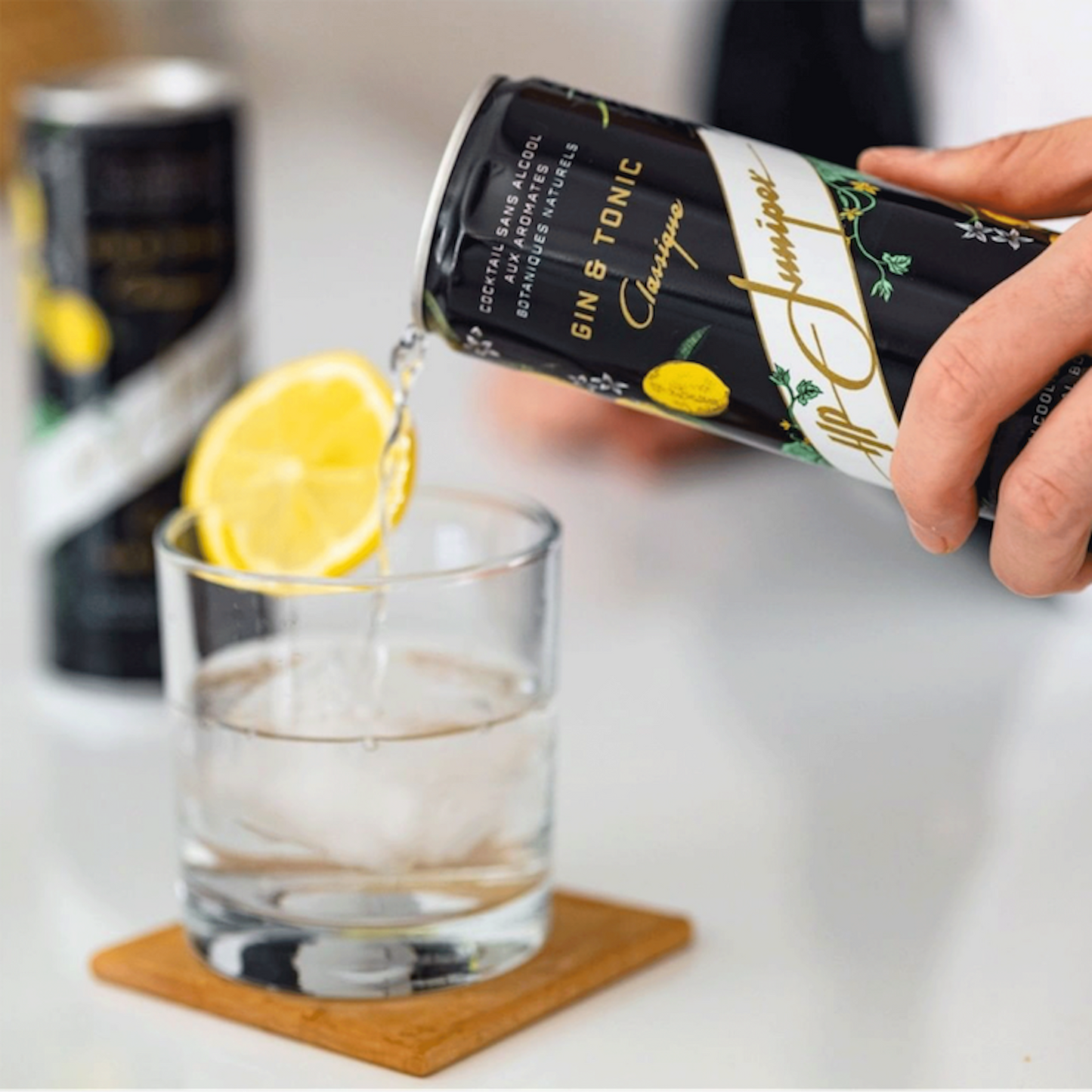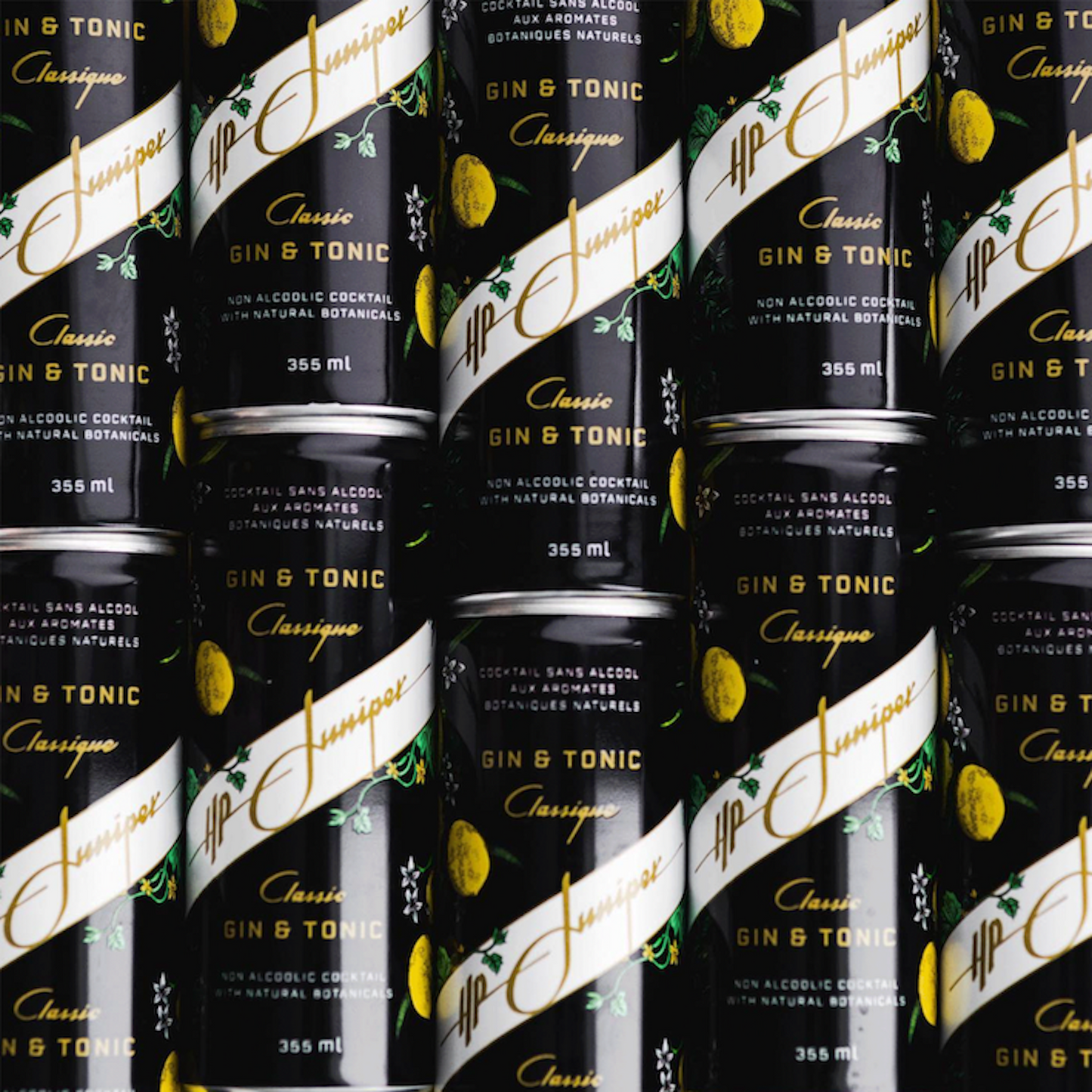 This ready-to-drink classic gin & tonic perfectly balances natural botanicals and premium quality tonic water for you to cheer in style.
Process:

The convergence of traditions: alcohol-free distillation technique, traditional copper alembic stills, and traditional crafting using natural botanicals.

Tasting Notes:
HP Juniper Classic Gin & Tonic features a woody and lemon nose with a dry and spicy finish.
Best Enjoyed:
Enjoy chilled from the can or poured over ice in a glass.
Non Alcoholic Gin & Tonic
Well this is the first time I tasted it and I found it great. I still have a lot more tasting to do.