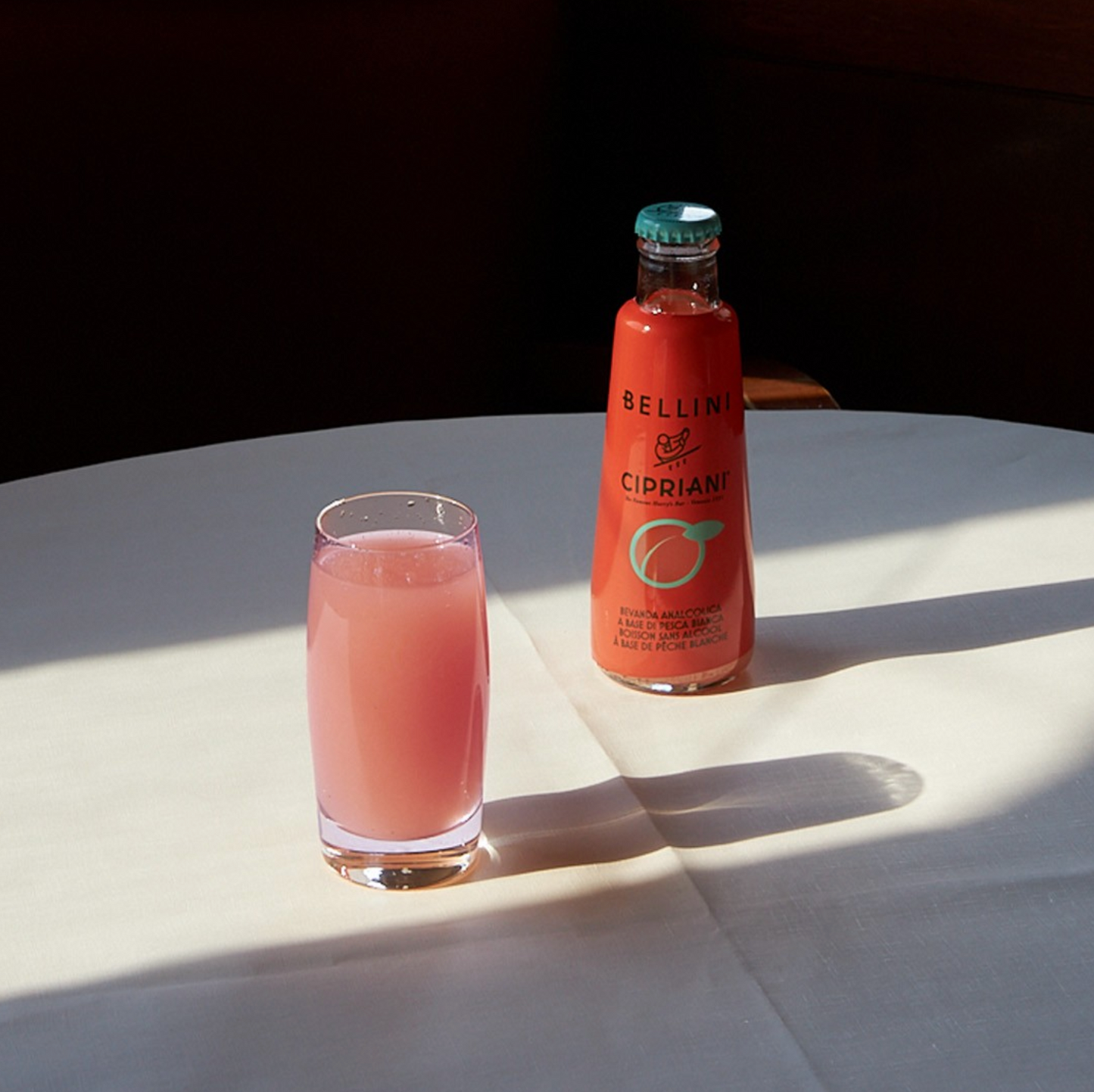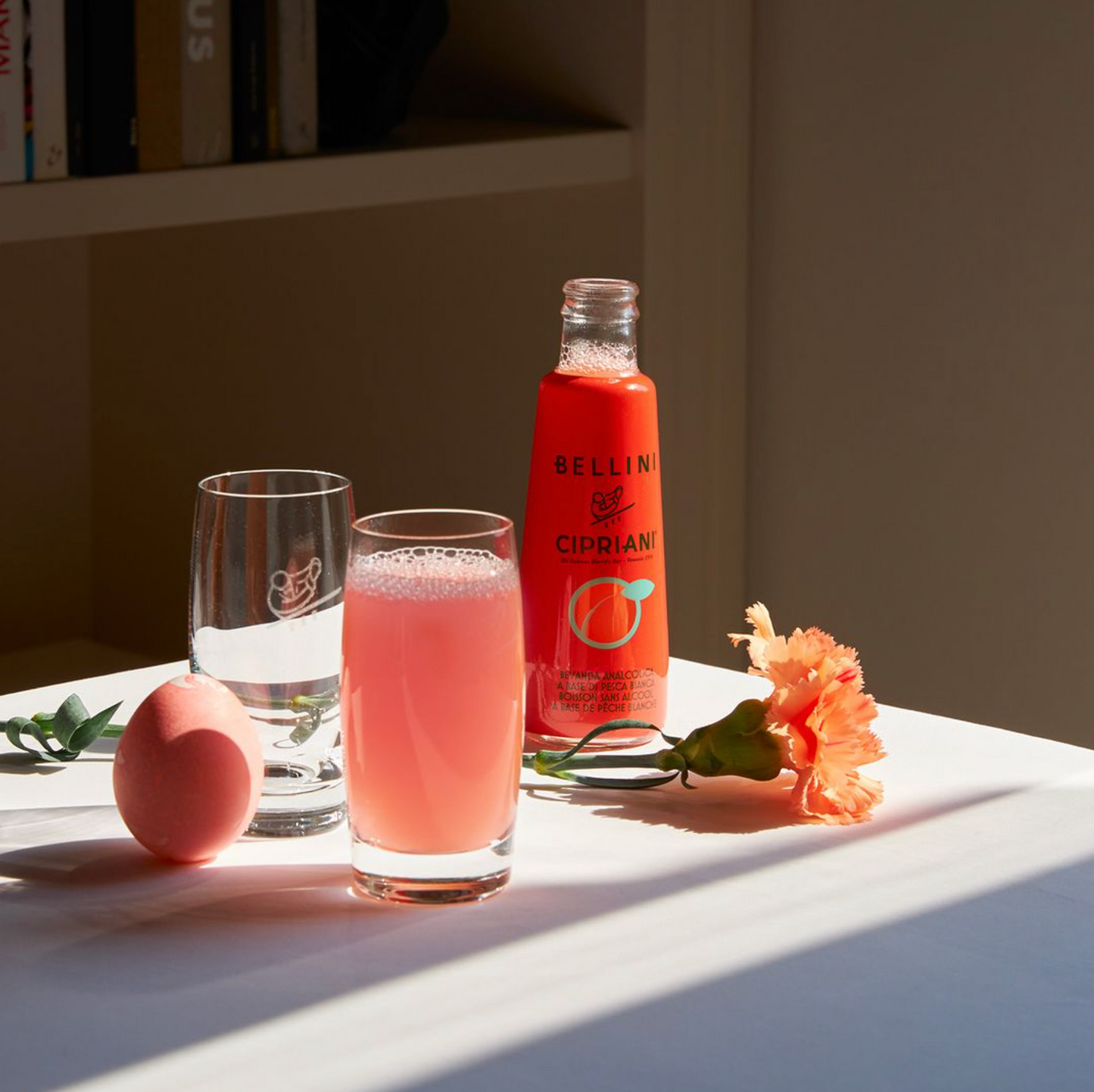 Cipriani Alcohol-Free Bellini is a special drink. It has the magical gift of turning a brief moment of pause...while waiting for a flight at the airport or into an exclusive event, where the traveller has the opportunity to make what would otherwise have been a lost time, an indelible memory. Each small bottle contains the colours and taste of a moment spent sitting at the counter of Harry's Bar in Venice. 
Process:

Cipriani Alcohol-Free Bellini follows the Cipriani standards of quality and luxury, starting from the best raw materials: Fresh White Peach Puree from the south of Europe and Sparkling water from the ancient spring of the Venetian Republic just aside from the Venetian Lagoon. 
Cipriani pays close attention to quality and keeps a watchful eye on the welfare and safety of the workers involved in the Alcohol-Free Bellini production. They work hard to reduce waste and protect the environment. Above all, Cipriani's focus is to offer people not only an excellent and delicious product but one that is healthy and sustainable, aimed at the well-being of both body and soul. They are rather demanding with themselves.

Tasting Notes: 

Cipriani Alcohol-Free Bellini tastes like ripe, juicy peaches, with an effervescent finish.

Best Enjoyed:
Enjoy before a meal as an apéritif. 
It's Tge tasted Bellini we've ever had!
Delicious and Not Too Sweet
Great on its own or mixed 1:1 with sparkling wine. I like it in a martini glass.
Absolutely my new fave!!
Wow what a fun and refreshing beverage! I am so excited to have found this at the clear sips event. I should have bought more! I will definitely be placing another order soon!
Cipriani Alcohol-Free Bellini