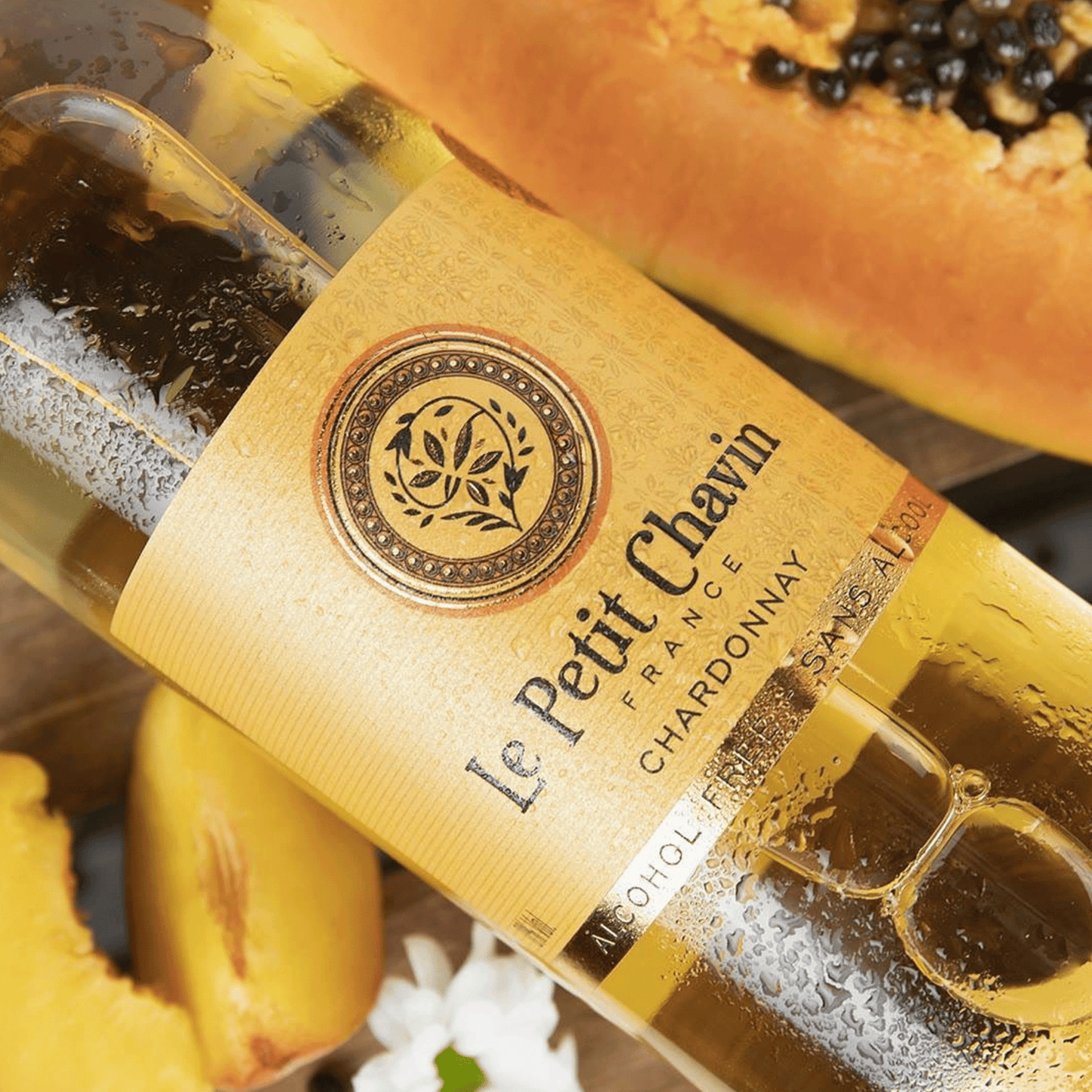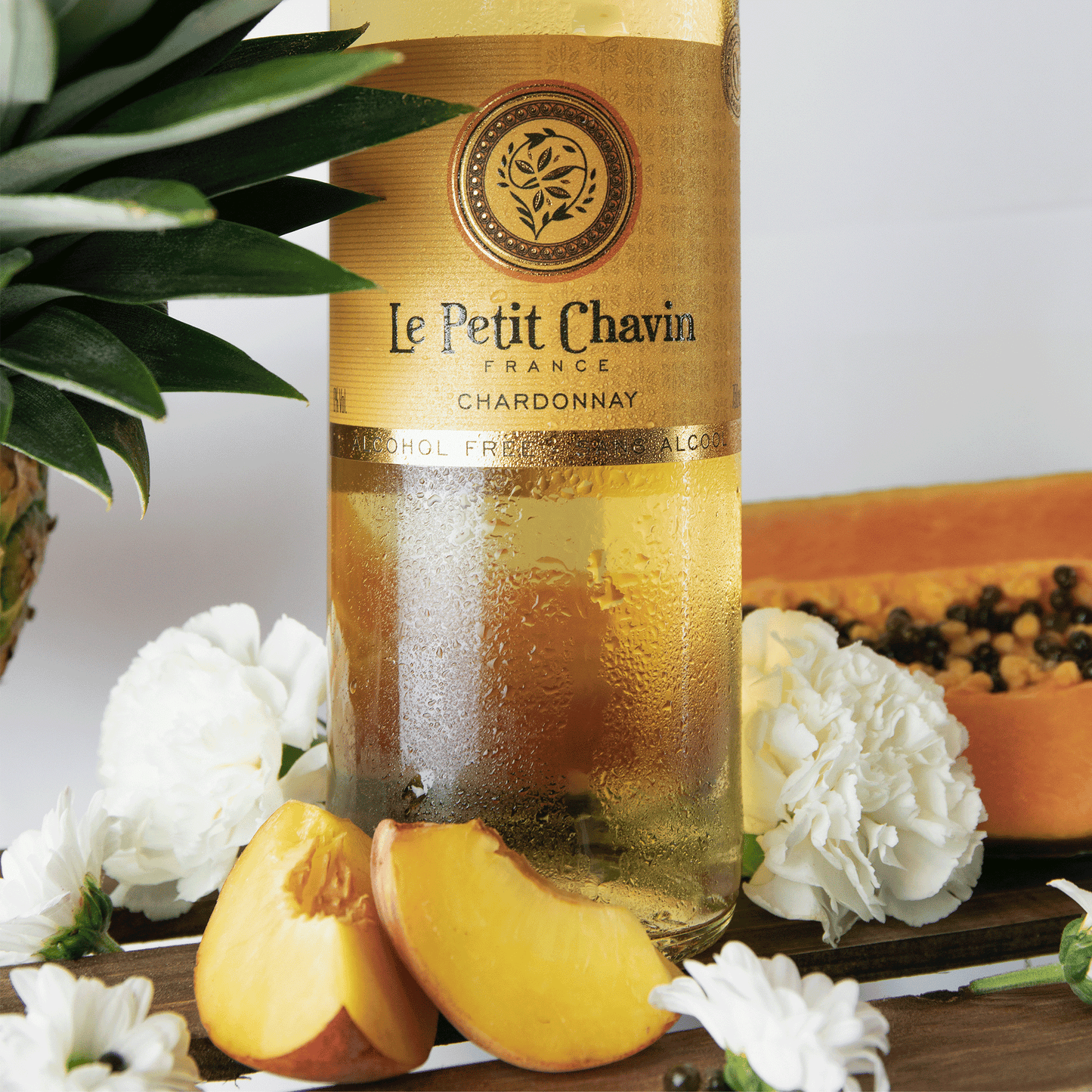 Pioneer on the alcohol-free market, Pierre Chavin has acquired over the past years an unrivalled expertise and belongs now to the benchmark company on this innovative category. Elegant, generous and refined, this Collection is elaborated according to the French know-how and is consumed in more than 58 countries.
Process:
Elaborated by Pierre Chavin's winemaker from the noble French grape varietals, the Alcohol-free Collection of Maison Chavin focuses on bringing the same emotions and aromas typical of good wine.

It offers obvious health benefits as it is alcohol-free and vegan, and it is three times less calorific than traditional wine. Moreover, its elaboration aims at preserving polyphenols, vitamins, and minerals, contained naturally in the grapes.

Tasting Notes: 
With its golden yellow colour with brilliant and sparkling reflections, Le Petit Chavin Chardonnay offers tropical fruit aromas, peaches, lychees, and flowers. Its fruity palate is balanced by a delicate freshness.
Best Enjoyed:
As an aperitif or to accompany salads, fish, and white meats. It sublimates desserts and sweets.
Full bodied and full of flavour too
This is a delightful chardonnay with a perfect gold colour to it. The taste is superb.
Now that I've gone alcohol free, it will be my "go-to" white.
Ripe peach
First time I had this product and the peach aromas were very obvious, both to the nose and to the taste.
I found it balanced, even if a bit short in mouth. To me, it did not taste like Chardonnay, but it was pleasant and not too sweet. Definitely not a dessert wine.
I would not drink this with fish, but for sure as an aperitif on a warm Summer evening or with some fresh Summer salad.
I will order more for sure. Nice discovery!
Nice heavier rich taste
Heavier than the other non alcoholic whites I have been drinking but i quickly adjusted and really like it. I ordered a 2nd case.