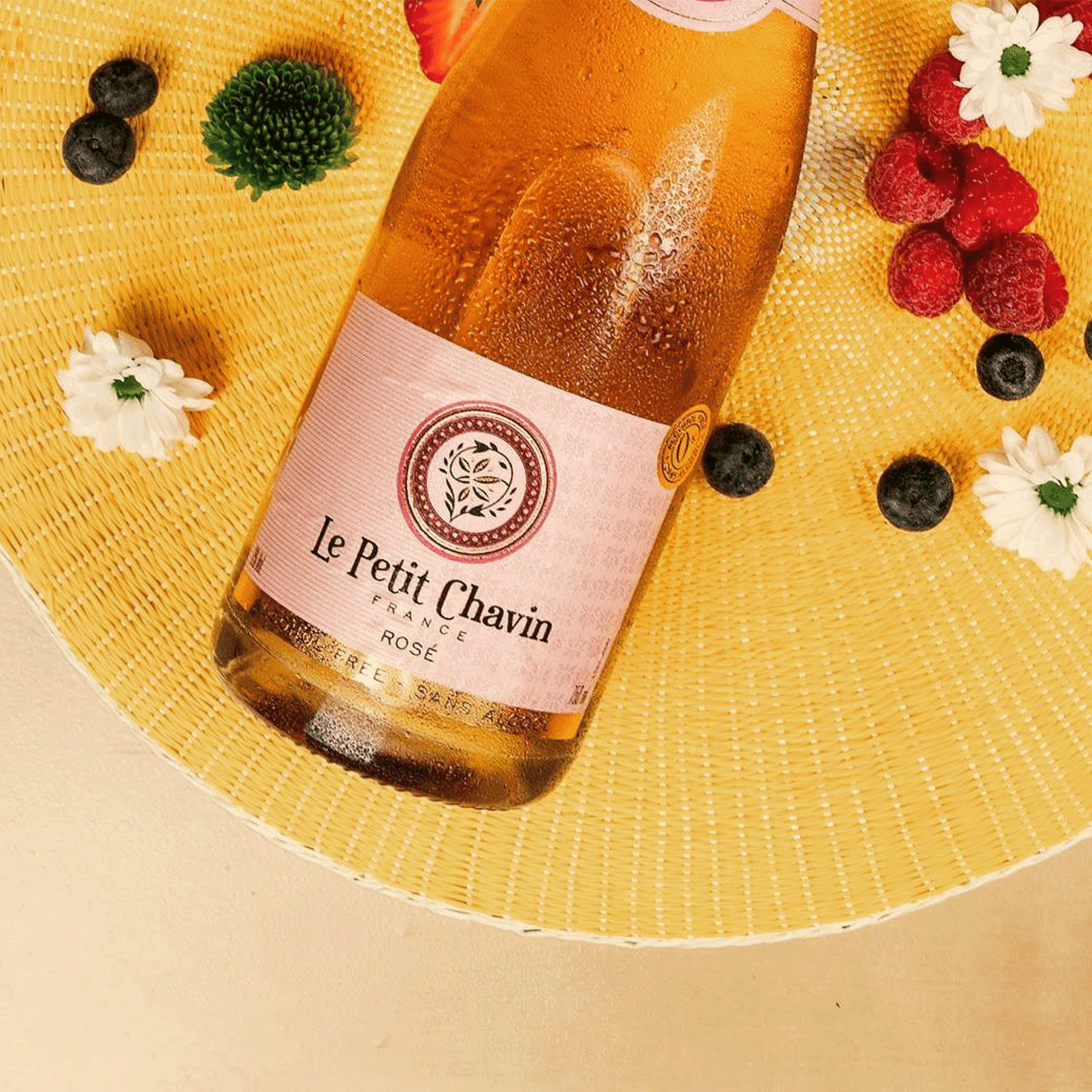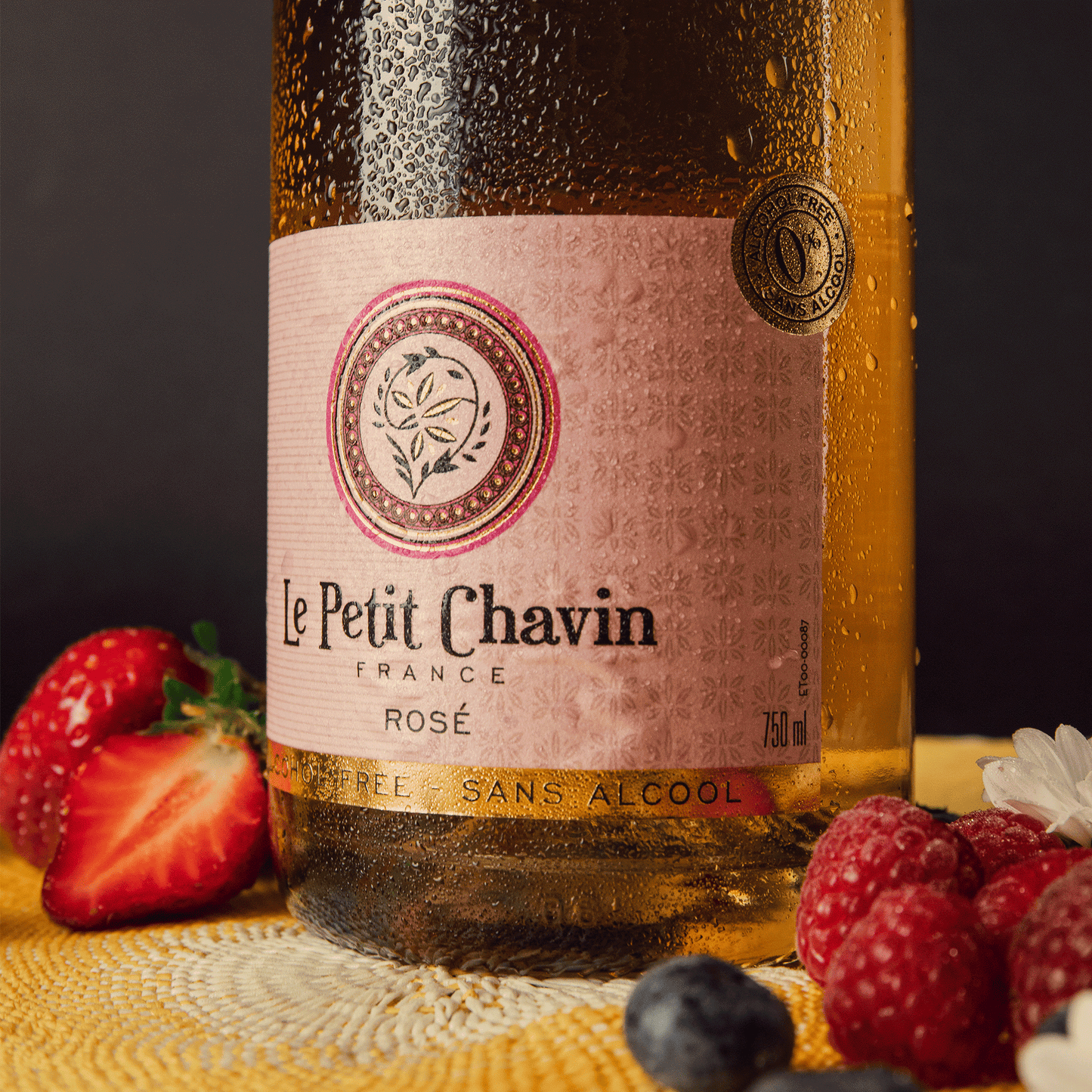 Pioneer on the alcohol-free market, Pierre Chavin has acquired over the past years an unrivalled expertise and belongs now to the benchmark company on this innovative category. Elegant, generous and refined, this Collection is elaborated according to the French know-how and is consumed in more than 58 countries.
Process:
Elaborated by Pierre Chavin's winemaker from the noble French grape varietals, the Alcohol-free Collection of Maison Chavin focuses on bringing the same emotions and aromas typical of good wine.

It offers obvious health benefits as it is alcohol-free and vegan, and it is three times less calorific than traditional wine. Moreover, its elaboration aims at preserving polyphenols, vitamins, and minerals, contained naturally in the grapes.

Tasting Notes: 
Dressed in a pale salmon pink colour with bright reflections, Le Petit Chavin Sparkling Rosé is a fine and delicate sparkling. The nose reveals aromas of muscat, floral and fruity gooseberries, and raspberries. In the mouth, a feeling of softness and freshness are brought by the delicate and persistent foam dew.
Best Enjoyed:
With barbecued meat, and cheese.
Fill a glass with ice - add strawberry's or raspberries and top with ice cold Le Petit Chavin .
The Perfect cocktail on a warm summer afternoon .
Good quality at a great price point .
Rose 🌹
I would have preferred it to be a tad sweeter .