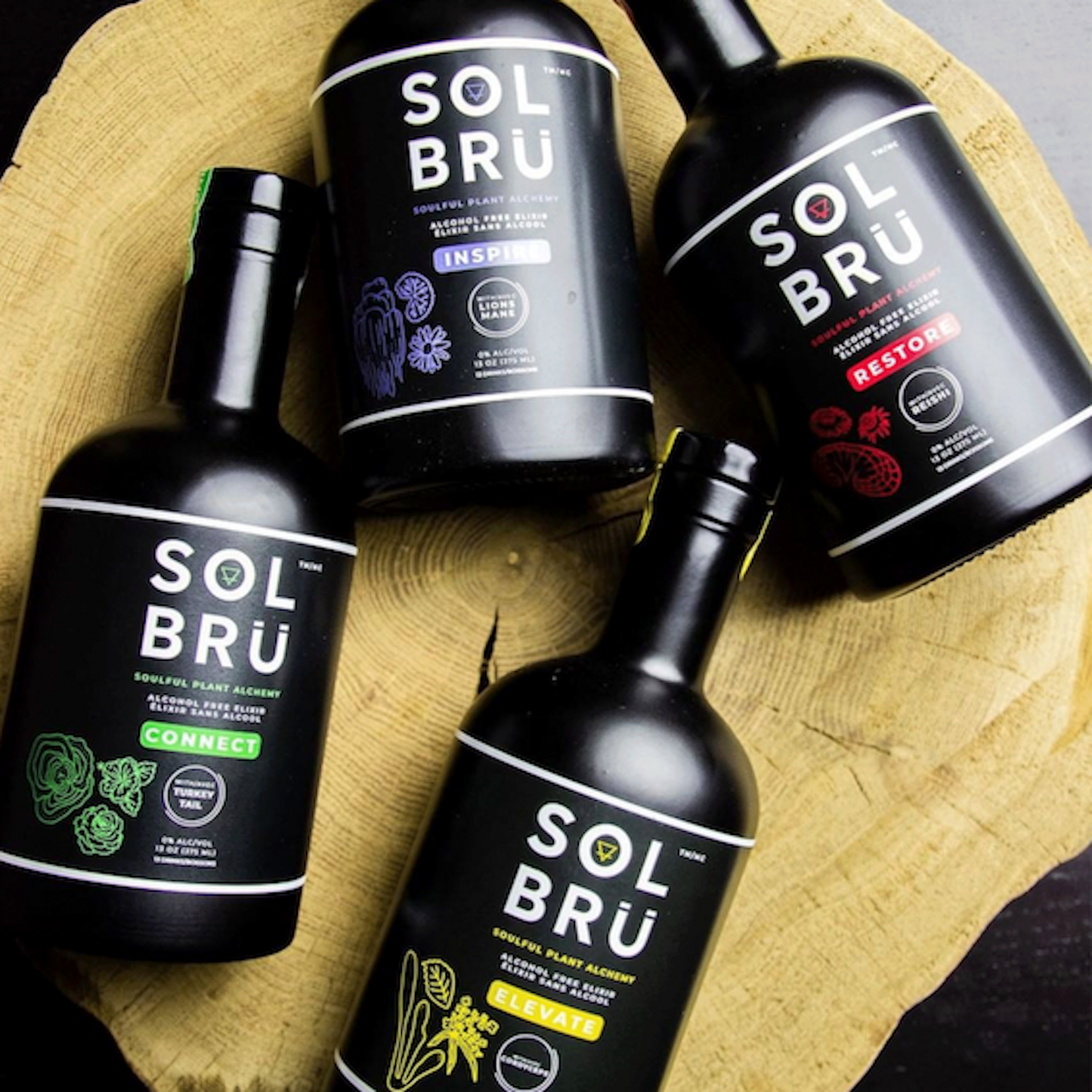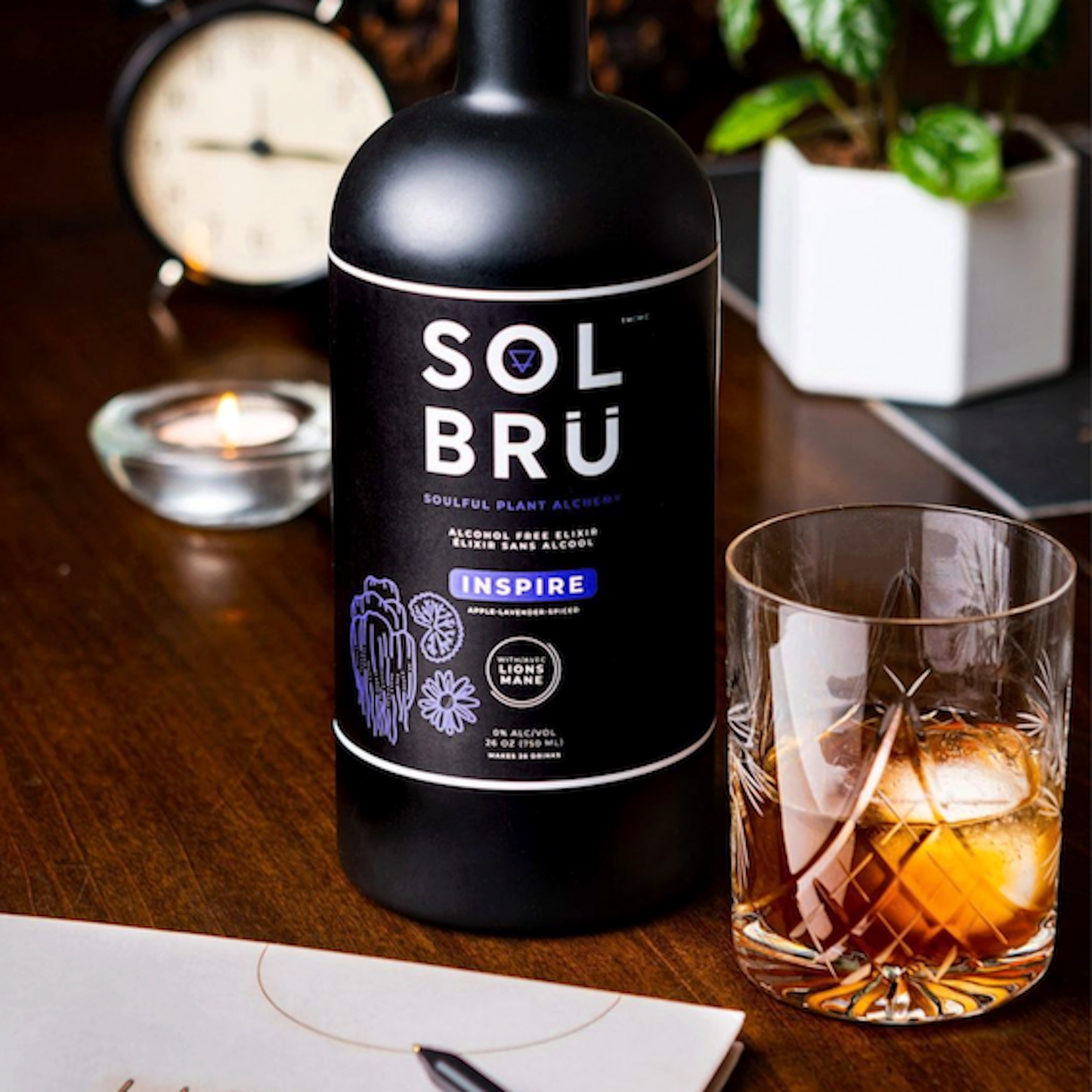 Every sip of Focus + Inspire Brü will transport you to a quiet, snowy evening, curled up in your favourite blanket next to a roaring fire.
Process:
Solbrü was brought to life by the science and spirit of plant remedy—the study and use of functional mushrooms and herbs. Solbrü has curated a unique, delicious blend of natural botanical properties to enrich your mind, body, and soul. These botanicals have been used traditionally for generations in Indigenous and Chinese medicine.

All Solbrü elixirs contain apple cider vinegar, organic mushroom, herbal extracts, and a proprietary blend of spices, warming you from the inside out before finishing off with the perfect bite. 
Tasting Notes:

Focus + Inspire Brü is crafted with Lion's Mane mushroom. It delivers sweet apple notes from chamomile, layered with calming lavender and warming cloves.

Best Enjoyed:
Solbrü should be consumed the same way as a spirit; as a shot, on the rocks or in your favourite alcohol-free cocktail. Mix Focus + Inspire with boiling water, lemon, and a cinnamon stick for a cozy beverage.