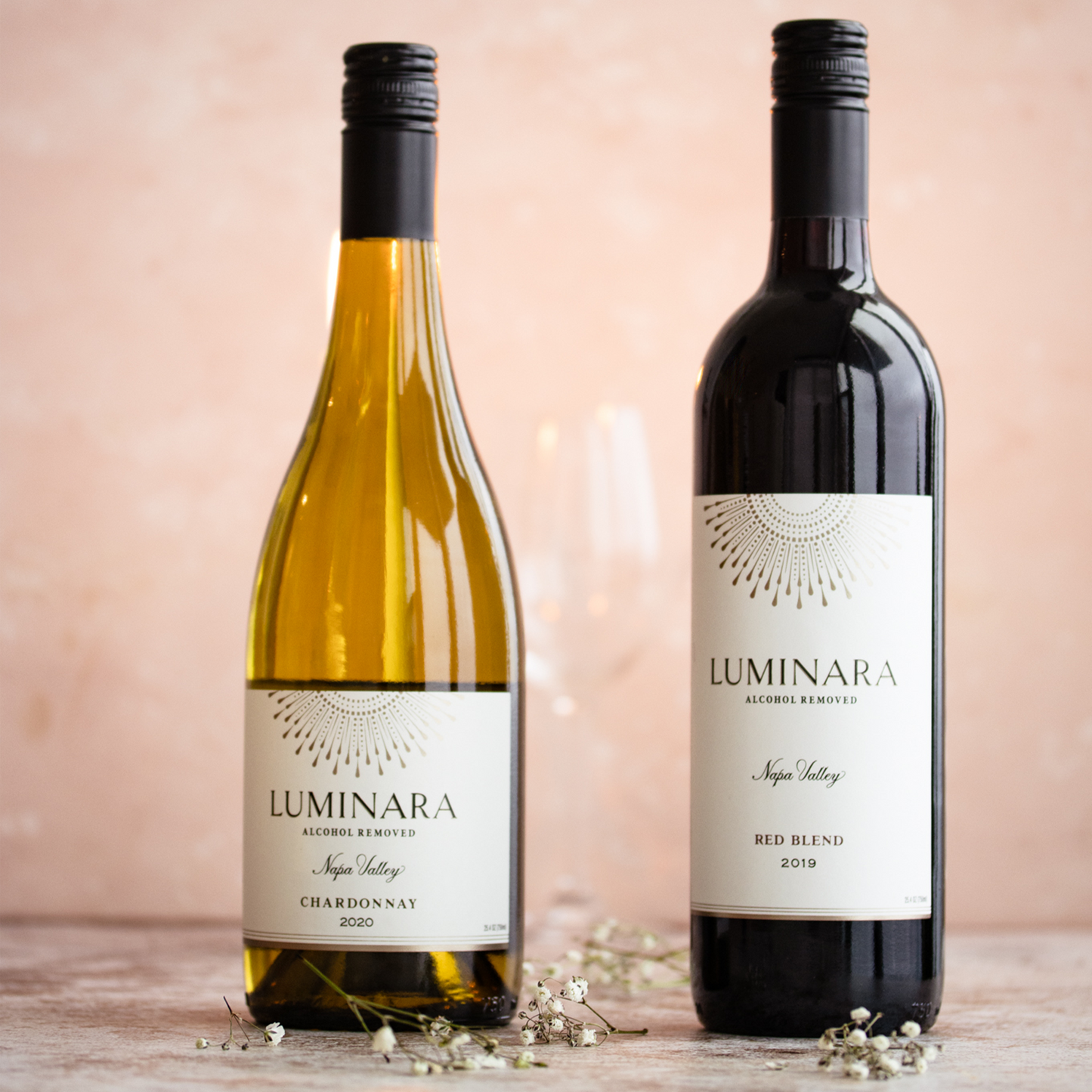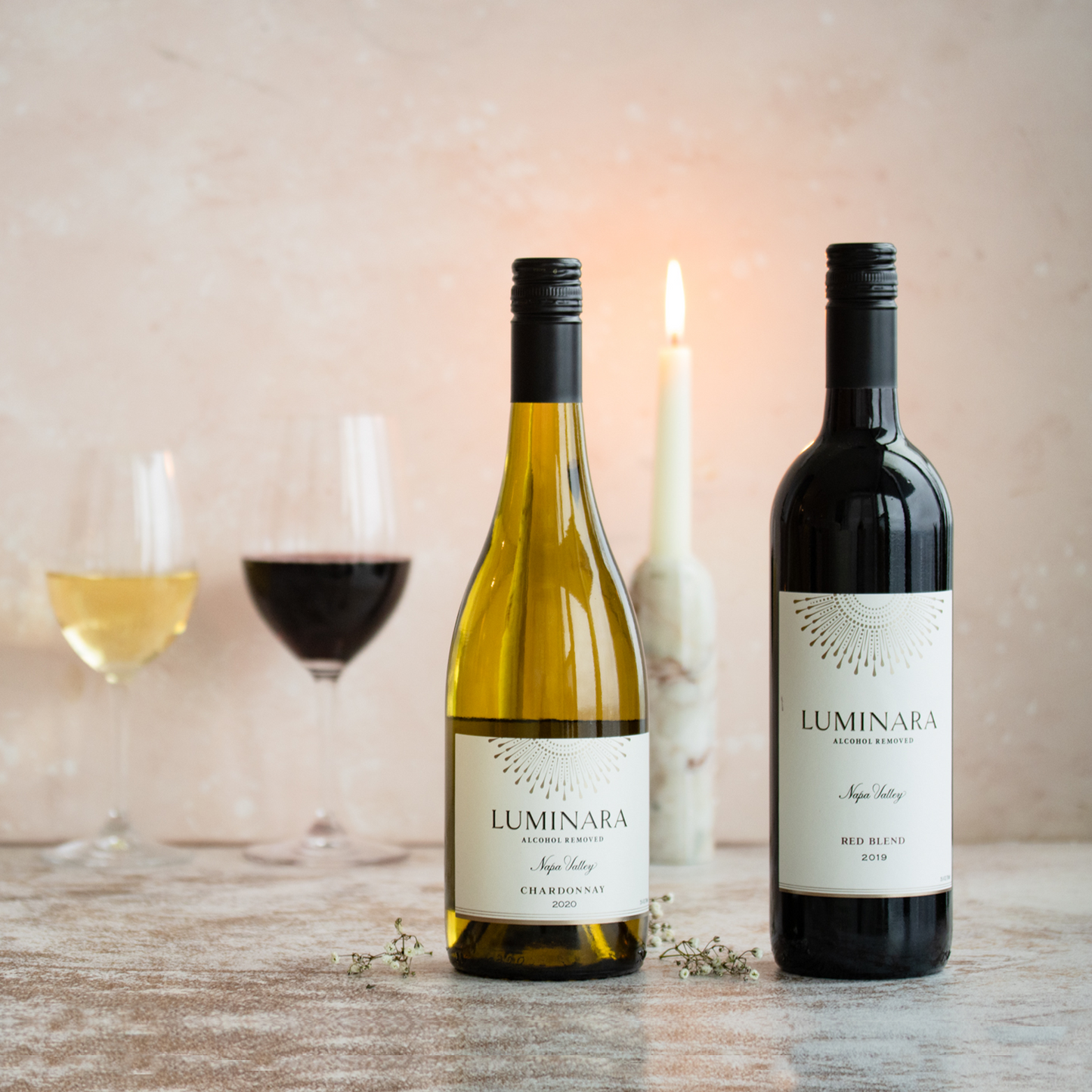 Illuminating the idea of what fine wine can be, Luminara is the first-ever exquisitely crafted, alcohol-removed wine made from fruit grown in the prized Napa Valley appellation. By selecting grapes of exceptional quality, in tandem with the most advanced proprietary de-alcoholization technology in the world, Luminara delivers a true fine wine experience—without the alcohol.
Process:
Luminara's delicate alcohol-removal process allows them to retain the bright acidity and fresh fruit flavours in this Napa Valley Chardonnay. Using a revolutionary spinning cone column, they gently extract the alcohol and safeguard the wine's delicate aromas and flavours. The finished wine is aged in both French and American oak to impart additional complexity and texture.
Tasting Notes:
Luminara Chardonnay reflects its premium Napa Valley terroir with rich tropical fruit aromas, followed by a palate of Fuji apple and lemon cream. The finish brings a refreshing crispness. This wine shows a lively medium-weighted palate with vibrant varietal fruit characteristics, making this Chardonnay a luminous offering for any occasion.
Best Enjoyed:
With creamy pasta dishes, risotto, and soft cheeses.
Luminara Napa Valley Chardonnay
Great service wonderful wines