Not sure what to try out of our incredible selection of non-alcoholic craft beers? We've created the sample pack just for you. Some like their beer crisp and clean, others hoppy and bitter. Or maybe your preference will be something on the citrusy side of life. It's all here for you to discover, on your own or with a friend. After all, hot summer days and cold beer just seem to go hand and hand.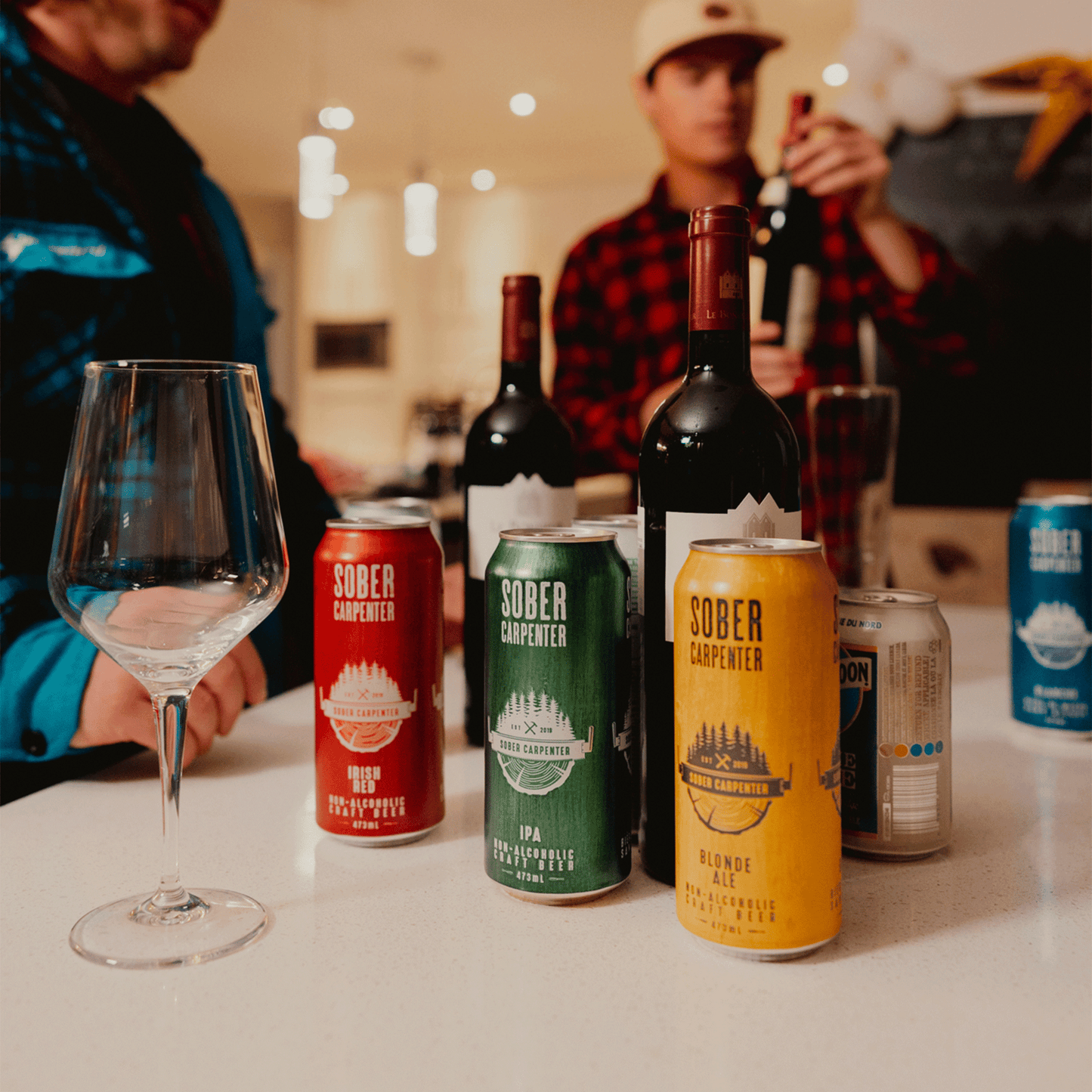 Sober Carpenter Blonde Ale: With accents of malt and a light hop finish, this golden ale is crisp and refreshing. 
Sober Carpenter Belgian White: This flavourful Belgian-style white offers balanced aromas of orange, coriander, and wheat. Its rich and hazy body will surely please beer lovers.
Sober Carpenter Irish Red: Brewed Irish style with Windsor yeast, you'll notice the malt-focused aromas of this medium-bodied ale. The roasted barley translates into subtle notes of coffee and caramel.
Sober Carpenter Organic Session IPA - Galaxy Hops are known for their exceptionally bright and tropical flavours and that's exactly what you'll get with this Organic Session IPA. An intense aromatic profile with a moderately bitter finish.
Sober Carpenter Black IPA (Limited Edition): This small batch brew uses less common hops and malts for you to discover. Your eyes will see a stout, but your palate will taste dark malts and citrusy hops.
Sober Carpenter Cider - Sober Carpenter uses the most advanced technology to dealcoholize this cider, removing the alcohol but keeping the flavour you love. Expect a balanced, crisp and refreshing, slightly effervescent dealcoholized cider.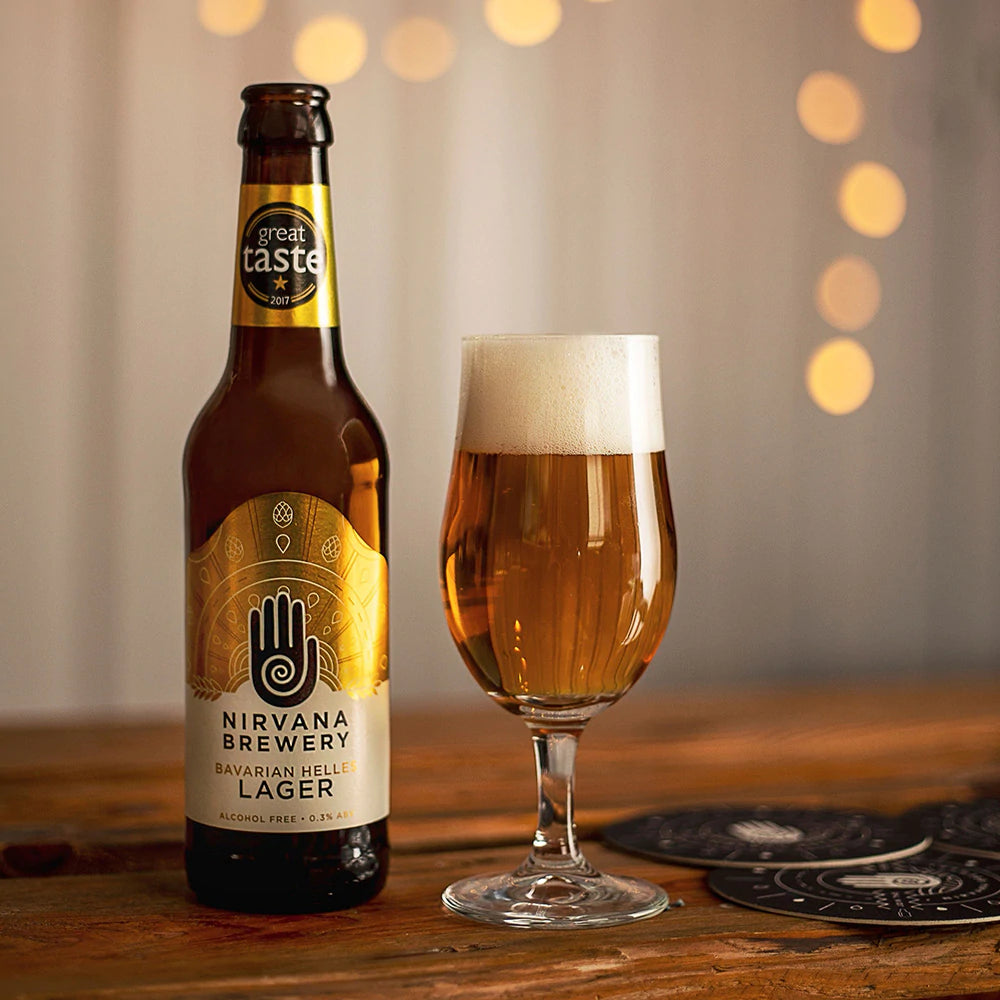 Nonny Pale Ale: Tropical & juicy. Nonny Pale Ale is brewed with love and Citra, Amarillo, and Galaxy hops. Expect a bright tropical aroma and citrusy finish.
Nonny Czech Pilsner: Golden Crisp. Ultra refreshing, featuring Saaz hops. Finishes light, crisp, and slightly bitter.
Nirvana Brewery Bavarian Helles Lager: Pours golden in colour, offering drinkers pleasant biscuit notes from the Munich malt, balanced with subtle Hallertauer hops giving a delicious nectar finish. With its gentle carbonation and just 0.3% ABV, this well-balanced beer is likely to please even the most discerning beer drinker.