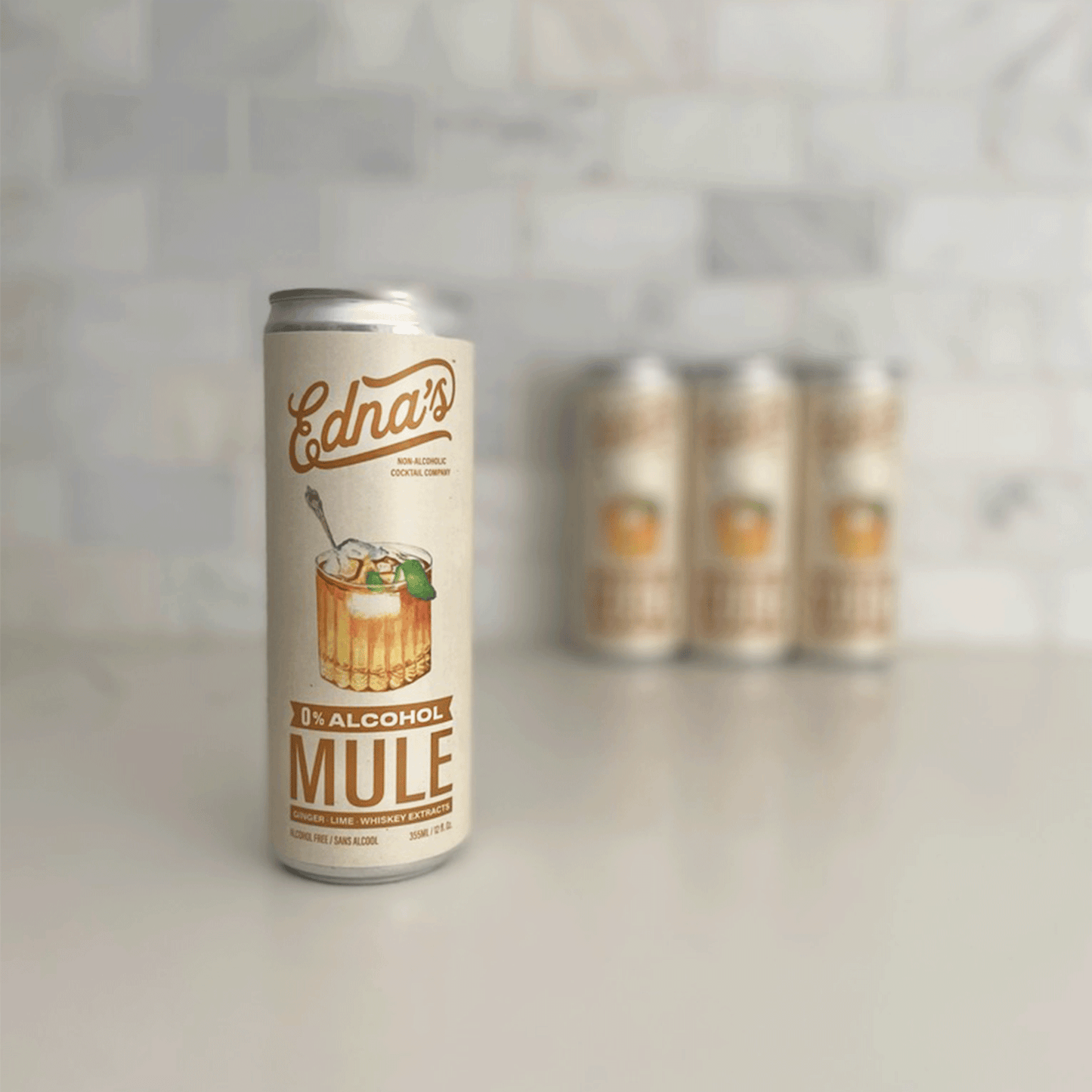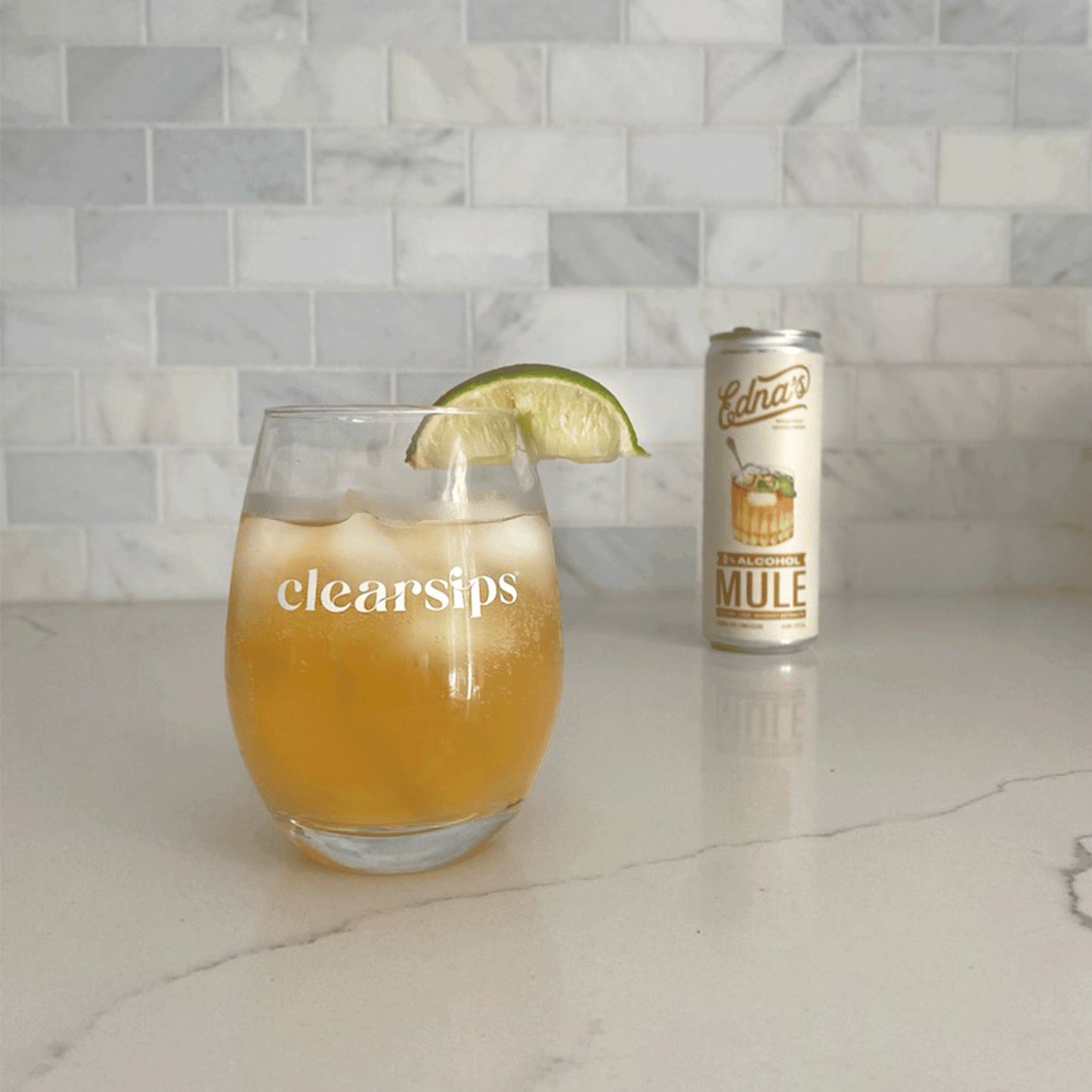 Edna's cocktails are a line of non-alcoholic, sparkling cocktails, delivering a superior taste, balance & flavour, with an old fashioned charm. All inspired by classic cocktails.
Process:
Each recipe is carefully small-batch prepared with all-natural juices, shrubs, extracts, and oils to create complex, structured, characterful adaptations of their alcoholic aliases. Top-quality, natural, real ingredients are used in Edna's proprietary recipes, free from artificial flavours, additives & preservatives. 
Tasting Notes:
This sparkling alcohol-free Mule, blends a kick of natural ginger with a burst of lime juice and a hint of Bourbon whiskey.
Best Enjoyed:
Chilled from the can or poured over ice. 
Also yum!
As with the Edna's Mohito, it's a tad sweet, but easily diluted with ice. Complex flavours make this a favourite!